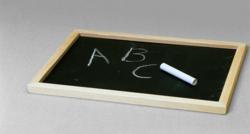 Houston, TX (PRWEB) April 03, 2013
Discerning between all of the different mattress technologies currently on the market can be challenging for shoppers, especially if it has been a few years. Often, people will stick to a brand or type they have experience with rather than venture into unknown territory. But, this can mean reduced satisfaction as the best-rated beds tend to be "specialty" mattresses like memory foam and latex, that aren't as well known as the standby innerspring bed.
To promote mattress education and research, blog WhatsTheBestBed.org produced a guide that explains and compares the five most popular types of mattresses currently available. In this article, titled "Guide to Understanding Different Mattress Types", readers can find detailed information on innerspring/coil beds, memory foam, latex, air beds, and waterbeds.
The article goes into extensive detail for spring, memory foam and latex mattresses, including each type's background, construction, pros and cons, and availability. Primary differences within each category are addressed, as is the average consumer satisfaction ratings for the category overall.
Innerspring mattresses are introduced as the most common type, being easy to find and typically more affordable. However, as a category, it is the lowest ranking mattress type in terms of satisfaction due to issues with longevity, support, and overall value. The blog mentions leaders for this type as Sealy, Serta, and Simmons.
Memory foam is presented as the most popular specialty mattress, and the blog goes into detail about density and the different types. Typically the type with the highest satisfaction ratings, memory foam offers excellent pain relief and support, though some brands receive complaints about heat, odor, and price. As for availability, the blog mentions that while traditional and gel types are becoming common under brands like Tempurpedic and Serta, online retailer Amerisleep offers the best collection of plant-based memory foam mattresses.
What's The Best Bed also looks at the different types of latex mattresses and what the terminology means. 100% natural latex is lauded for comfort, environmental benefits, and longevity, though the blog mentions it can be more expensive than other types and harder to locate locally.
Air beds and waterbeds also receive brief write ups, with both averaging between innersprings and latex in terms of satisfaction. For those who are more visually-inclined, the guide includes a chart near the bottom which reports the key factors mentioned for quick comparison. Overall, the article offers a good introduction to those unfamiliar with newer mattress types and is a must-read for those considering a new bed.
WhatsTheBestBed.org is a mattress blog dedicated to helping shoppers figure out which is the best bed for their needs. Through easy-to-read, informative posts readers can access information on top brands and a variety of mattress types provided by unbiased, knowledgeable sources. From professional assessments and consumer reviews to coverage of the latest mattress industry headlines, the website provides a wealth of resources to consumers researching beds.