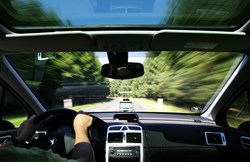 guide to car insurance extras is part of our continued commitment to offer our shoppers more than just the ability to compare car insurance quotes
(PRWEB UK) 21 September 2012
Tiger.co.uk, known for its car insurance comparison service has continued to provide its shoppers with useful insurance guides, most recently, a guide to car insurance extras. The guides are aimed to provide users with valuable information on insurance related products so that they are fully aware of the potential benefits when it comes to purchasing motor insurance for the first time or renewing.
The car insurance extras guide provides an explanation on what additional products and features are being offered by insurers and what each of them offers to motorists. The aim of the guide is to provide motorists with the knowledge that will enable them to structure their insurance policy according to their individual circumstances and ensure they have the appropriate add-ons. Car insurance add-ons and extras are an important consideration when comparing insurance prices as it is important to ensure prices are compared on a like-for-like basis.
The guide provides simple explanations for additional car insurance options such as legal expenses, courtesy car, personal injury cover and breakdown cover. Readers of the guide will benefit from knowing which of the insurance extras would be worth considering and which are not, dependent upon their individual needs. With drivers facing rising motoring costs the need to tailor car insurance and compare like-for-like quotes is essential in keeping costs as low as possible. The need to prevent motorists from under insuring themselves to save money is another are that is addressed within the guide.
Andrew Goulborn, Commercial Director of Tiger.co.uk commented:
The addition of a guide to car insurance extras is part of our continued commitment to offer our shoppers more than just the ability to compare car insurance quotes. Our car insurance panel is growing and now features over 150 trusted insurance partners for our shoppers to choose from. Having listened to shopper feedback we thought that this type of additional information would be welcomed. Visitors to the site can access all of this under the '"Info" area of the site, which is linked at the top right of the homepage."
ABOUT TIGER.CO.UK
Tiger.co.uk is a trading name of Call Connection Ltd. Tiger.co.uk is a UK based, independent motor insurance comparison site, offering insurance quotes from over 150 insurance brands. Call Connection Ltd is authorised and regulated by the Financial Services Authority (number 308374).