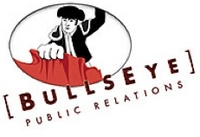 Live from the Heart of Europe
New York, NY (Vocus) July 1, 2010
Netherlands-based Guido's Orchestra, led by composer/conductor Guido Dieteren, has retained BullsEye Public Relations as the agency of record (AOR) to promote the upcoming release of its new album, "Live from the Heart of Europe", and autumn U.S. tour.
Guido's Orchestra has garnered critical acclaim in Europe for its exhilarating performances, featuring a unique crossover mix of classical, pop, and rock music which includes many of Deiteren's own compositions as well as some of the best-loved music in the world. Guido's Orchestra concerts are both visually exciting and musically inspirational—showcasing the skills of some of Europe's finest young talent. The orchestra is best known for its spectacular stage show, anchored by the personalities of both Guido and his wife, principle soprano soloist, Wendy Kokkelkoren.
"Guido's Orchestra represents the type of cutting-edge entertainment that has become synonymous with our work at BullsEye PR," said John Rarrick, Co-founder and President at BullsEye PR. "Having already won the hearts of European music lovers, Guido is now poised to take the U.S. by storm. We're very proud to be part of it all."
To learn more about Guido's Orchestra, visit http://www.Guidos.nl.
About BullsEye Public Relations:
New York-based BullsEye Public Relations specializes in securing high profile media placement and developing brand strategy campaigns for companies in the entertainment, sports, food and beverage, health and wellness, and consumer products industries. To learn why BullsEye PR is "The Cure For The Common Brand", visit http://www.bullseyepr.com.
About Guido's Orchestra
Guido's Orchestra combines famous classical works with current pop and rock songs and original compositions to produce a romantic and spectacular audience experience. The Orchestra is comprised of a wonderful group of musicians from seven European countries, handpicked by legendary Dutch composer and entertainer, Guido Dieteren, not only for their superior musicianship but also for their enthusiasm and passion for music and life. To learn more, visit http://www.Guidos.nl
Media Contact
Damiano DeMonte
BullsEye PR
(212) 671-1080 X102
###