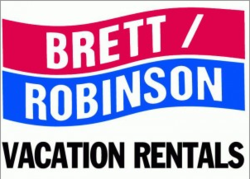 Christmas is a time of year that should be fun for all ages, and the Coastal Christmas events gave people of all ages the chance to get in on the fun.
Gulf Shores, AL (PRWEB) January 15, 2013
Brett/Robinson celebrated Coastal Christmas with great savings on Orange Beach and Gulf Shores, Alabama vacation rentals. Five weeks of fun Christmas events with Santa, ice skating, parades, and much more were enjoyed by vacationers from around the country.
Coastal Christmas officially kicked off on November 25th at the Gulf State Beach Park Pavillion. Admission was free. There were lots of activities for children including posing with Santa, marshmallow roasting, and ornament crafting. Brett/Robinson also kicked off the season with a variety of discounts on hotel rooms and condos in the area.
"Christmas is a time of year that should be fun for all ages, and the Coastal Christmas events gave people of all ages the chance to get in on the fun," said Marie Curren, Director of Marketing at Brett/Robinson. "We wanted to make it even easier for visitors to enjoy the Gulf Coast during the holidays, so we featured some exciting deals on our Orange Beach and Gulf Shores condo rentals."
The events were not limited to children's fare. On November 30th, the Taste of the Islands event presented coastal cuisine, cocktails, a silent auction, and entertainment. On December 1st, Faulkner State's Gulf Shores Campus hosted a workshop, where guests learned how to make basic dishes that can be modified to create different dinner party themes. Planning, decorating, and table setting tips were also given. The workshop concluded with the participants enjoying the meal they created.
For the family, December 1st featured pictures with Santa at Cotton Bayou Beach, as well as the annual Gulf Shores Christmas Parade with the Christmas tree lighting on the beach afterwards. People looking for unique gifts to buy friends and loved ones enjoyed "Light Up the Arts" on December 7th at the Coastal Center of Orange Beach with pottery throwing, glass blowing, and shopping. On the 8th, the Orange Beach United Methodist Church presented the Cookie Extravaganza, where guests were able to buy special cookies and candles for gifts.
On Christmas Day, the Flora-Bama hosted a Christmas potluck. Guests all pitched in, bringing a covered dish and their Christmas cheer. People looking to shed those extra pounds from Christmas parties and potlucks also participated in the 4-mile Flora-Bama Make it to the Line Run/Walk.
The festivities concluded with a New Year's Eve party at the Flora-Bama, plus some fun New Year's Day events. New Year's Day had a couple of options available for people whose love for swimming can't be deterred by cold weather; Flora-Bama hosted a polar bear dip in Pensacola while Gulf Shores' polar bear dip was in front of The Hangout. The Hangout event also included live music and a Slip-n-Slide for the young and the young at heart.
The new year also brings some exciting deals on Gulf Shores vacation rentals. Offers on Gulf Shores condo rentals vary and are time sensitive, so interested vacationers should visit the website at http://www.brett-robinson.com for the latest deals. Spa packages, couples packages, fishing packages, and more are also available. For more information on Gulf Shores, Alabama vacation rentals, contact Brett/Robinson, located at 3259 Gulf Shores Parkway, Gulf Shores, AL 36561, by calling 800-211-7892 or 251-968-7363.
About Brett/Robinson:
Brett/Robinson provides Orange Beach and Gulf Shores beach rentals that give families a total vacation experience, complete with excellent accommodations and fun activities for the whole family.