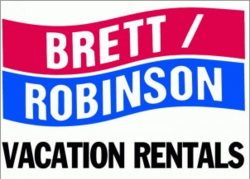 Gulf Shores, AL (PRWEB) January 22, 2013
Brett/Robinson, a leading booking agency for Gulf Shores, Alabama vacation rentals, announced today the debut of its "Special of the Day" campaign. The campaign, designed to provide luxurious vacations at inexpensive prices, gives customers 15 percent off bookings made now through the first two weeks of June.
After registering to the agency's contact list, clients will receive emails that include daily specials for Gulf Shores condo rentals. Once the email is sent out, clients have up to four days to make a reservation and receive the deal for a perfect vacation in Gulf Shores, Alabama. If the daily deal is not what the client is looking for, all he or she has to do is wait until the next day to receive the next spectacular offer. By mid June the "Special of the Day" campaign will end.
"People need to get away. They need to take a breath, soak up some sun, relax, read a good book, and unwind from time to time," said Marie Curren, marketing director for Brett/Robinson. "We want to help make that happen. But we also realize that finances may be tight. That's why we're offering this unique discount campaign. It gives people who deserve a break the chance to actually take the one instead of just dreaming about it. In other words, it puts the ideal vacation within their grasp. This is perfect for those who want put their feet in the sand and marvel at the orange sunsets that make Gulf Shores, Alabama a picturesque vacation destination."
Whether clients want to stay in Gulf Shores, Alabama or nearby Orange Beach, all they have to do is accept the invitation. Brett/Robinson will do the rest. Brett/Robinson can provide condos and other spaces with full kitchens, large decks, balconies, in-unit washers and dryers, and of course, the right amount of bedrooms. In essence, Brett/Robinson has a space that can fit anybody's needs. The agency is the perfect way to book a romantic getaway for two or quality beach time with the kids. These daily deals will no doubt help plan the ideal vacation.
In these demanding economic times, discounts like this are an opportunity not to be missed. The savings can be tremendous. When clients want to get away to the blue waters and tropical climate of Gulf Shores, Alabama, vacation rentals from Brett/Robinson can help. There is no better time to book a trip. For more information on Gulf Shores, Alabama condo rentals, Brett/Robinson invites you to reach out to a qualified representative via phone at 1-800-211-7982. You can also go in person at 3529 Gulf Shores Parkway, Gulf Shores, AL, 36542, or visit the website at http://www.brett-robinson.com.
About Brett/Robinson:
Brett/Robinson is one of the area's premier vacation rental businesses. The top-notch staff has one goal in mind – delivering the perfect vacation experience for all of our clients. Brett/Robinson provides a variety of entertainment for adults and kids. From hot air balloon rides to professionally planned golf weekends, Brett/Robinson will not only find the ideal rental but will also do the event planning during your stay, so you can relax and let someone else work out the logistics.