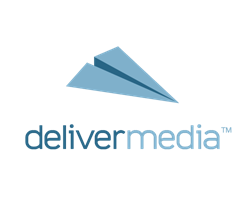 Tampa, FL (PRWEB) December 04, 2014
Deliver Media, a Tampa-based integrated marketing agency, has been named as one of the 2014 Gulf Coast 500 top companies in Florida by the Business Observer. Deliver Media offers a full suite of marketing services, from direct mail to social media marketing and search engine optimization. The company specializes in custom franchise marketing solutions, helping national brands lock up local markets.
The 2014 Gulf Coast 500 ranks the largest 500 companies in between Tampa and Naples by revenue. This list also highlights the region's fastest growing companies and the largest employers. Deliver Media is honored to be included in this list and hopes to make it a trend in the upcoming years.
Deliver Media uses the latest in cutting-edge technology to stay ahead on current marketing trends. The company is a Google-certified partner, dedicated to learning new digital trends and consistently delivering their clients exceptional results. Deliver Media is excited for 2015 and what the marketing world has in store.