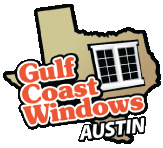 "Colt McCoy is an outstanding person and best represents the quality, service and trust we have developed over 30 years in the Texas replacement window industry" says Jim Fiume
Austin,TX (PRWEB) July 12, 2012
Gulf Coast Windows & Energy Products, Inc. (GCW), the premier window replacement company established in 1983 and leading provider of replacement windows & doors in the Houston area, proudly announces Colt McCoy as the spokesperson for the company expansion into the Austin, San Antonio and Central Texas areas.
GCW started business in the Houston area in 1983 by its Founder and current owner Jim Fiume to help people protect and improve their most important investment, their home. GCW promotes Quality, Service and Trust for consumers in the Houston window replacement industry and it is imperative to have a company spokesperson with the highest integrity and respect of the community. "Colt McCoy is an outstanding person and best represents the quality, service and trust we have developed over 30 years in the Texas replacement window industry" says Jim Fiume, President and Owner of GCW. "Colt McCoy's excellence both on and off the field perfectly represents the standards and ideology of GCW."
Colt McCoy will be presenting GCW to the Austin and other Central Texas communities served by the recently opened Austin office. Colt is very selective in the companies he endorses and found GCW people and their products the type of company he is pleased to represent. Colt believes energy-efficiency and reduction of energy use is important to the future of the Austin area and Central Texas communities. Colt and GCW are pleased to work together to help benefit people, their property and their community with energy-efficient replacement windows.
"The future of Texas energy is in the hands of the people in our communities," says Jim Fiume. "GCW, with the assistance of Colt McCoy, will work hard to help people truly understand the need to make changes to benefit themselves and the community for the future."
About Gulf Coast Windows
Gulf Coast Windows is the premier window replacement company headquartered in Houston, Texas. The company has over 30,000 customers in the Houston area. GCW has won seven consecutive Awards of Excellence and the 2008 Pinnacle Award from the Better Business Bureau. The company is the oldest and largest window replacement company in Houston. Jim Fiume is the creator of the Performer II Window and GCW is the exclusive seller of the high efficiency Performer II. The window is designed specifically for Texas weather conditions - including the hot temperatures, high humidity, and strong winds. The company is financially strong, bondable, and also involved in commercial projects. GCW continuously sets the standards in the window replacement industry.