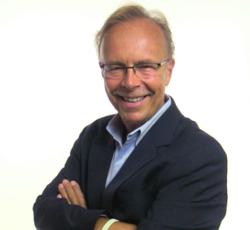 Erectile Dysfunction is not just an 'old man' disease. Poor oral care is putting younger men at risk for ED.
St. Louis, MO (PRWEB) December 11, 2012
Dr. Dan Sindelar, current president of the American Academy for Oral Systemic Health (AAOSH) and founder of St. Louis dental office Sindelar Dental, has long been a proponent of the important connection between oral inflammation and several serious health conditions like heart disease, diabetes and Alzheimer's disease. However, recent research now connects oral inflammation with a somewhat surprising condition…erectile dysfunction in men as young as 30 years old.
Led by researchers in Europe, a recent study published in the Journal of Sexual Medicine found that men with severe periodontal disease (oral inflammation) were more than three times more likely to suffer from erectile dysfunction than the men with healthy gums were. Head researchers concluded that periodontal disease should be considered a "causative clinical condition" of erectile dysfunction.
"This new research is fascinating, although not entirely surprising," says Dr. Sindelar. "There are now well-documented connections between oral inflammation and a variety of diseases like heart disease, diabetes, Alzheimer's, strokes and dementia. Finding a connection between periodontal disease and erectile dysfunction gives men dealing with this condition a new way to address the problem, while reducing their risk of these life-threatening diseases at the same time."
At Sindelar Dental, Dr. Sindelar uses a non-invasive salivary diagnostic test to look for certain bacteria and genetic variations that increase susceptibility to periodontal disease. By treating oral inflammation, Dr. Sindelar's helps his patients reduce the risk of these life-threatening conditions, and now can help them with other challenging health issues as well.
"We continue to find that oral health has vital impact on the body and its susceptibility to major disease and illness," says Dr. Sindelar. "I am pleased that this connection can now be applied to other ailments that affect patients' quality of life and comfort. I encourage anyone suffering from erectile dysfunction to make an appointment with their dentist today."
For more information about oral systemic health, or to make an appointment with Dr. Sindelar, visit http://www.sindelardental.com.
About Dr. Dan Sindelar
Dr. Sindelar is the current president of the American Academy for Oral Systemic Health (AAOSH). He evangelizes cooperation and communication between the medical and dental fields in light of remarkable new dental treatments. By participating with cardiologists in the prevention of heart attacks, strokes, and diabetes, he earned his preceptorship certification, a sign of the importance that the medical community now places on dental care as an essential component of overall health. Dr. Dan was born and raised in St. Louis, where he has run a private practice, serving the community as one of its leading dentists for more than 30 years. Dan focuses on general advanced cosmetic rehabilitation, gum disease, oral inflammation, comprehensive periodontal management, dental sleep medicine, neuromuscular dentistry, and facial pain and TMJ/TMD therapy.