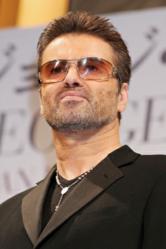 Bournemouth, Dorset (PRWEB) January 24, 2012
Poor dental hygiene and gum disease could be a dangerous precursor to pneumonia, warn the oral health experts from Eludril and Elgydium.
Pneumonia is a potentially fatal disease, claiming the lives of five per cent of UK sufferers. George Michael's recent near-death ordeal after contracting the disease highlights the dangers.
Research recently by Yale University School of Medicine reveals how pneumonia can be linked to oral bacteria, a cause of gum disease (gingivitis). There is no suggestion, however, that George Michael had gum disease. Pneumonia can be caused by various factors.
The Yale research – which was presented at the Infectious Diseases Society of America annual meeting in Boston – centres on how changes in oral bacteria could play a role in the risk of developing pneumonia.
It follows previous studies which have suggested that pneumonia sufferers may be more likely to die from the disease if they already have deep gum pockets caused by gum disease.
The manufacturers of Eludril mouthwash and Elgydium toothpaste say the new research demonstrates that maintaining a good oral health regime is more important than ever.
"This is not the first time that oral health and pneumonia have been linked but it does provide further important evidence," said a spokesperson for Eludril and Elgydium.
"More research will be needed to confirm the precise connection. However, this is yet another link between gum disease and overall health."
Pneumonia is an inflammation of the lung tissue. It often occurs as a result of an infection.
Infection can be caused by various micro-organisms – such as viruses, bacteria, fungi and parasites – as well inhaling smoke from a fire or fumes from corrosive chemicals. However, half of all cases are caused by bacteria.
Bacterial chest infections are believed to be caused by breathing in fine droplets from the mouth and throat into the lungs.
It therefore makes sense to reduce bacterial infection of the mouth by practising a good oral health regime and watching out for gum disease symptoms.
Early signs of gum disease can include swollen gums but it can be all too easy to miss this.
Often, it is not until people start to suffer from sore gums or bleeding gums that they start to take notice.
And ignoring these symptoms can lead to receding gums and potentially even tooth loss in the worst cases.
Brushing teeth every day with medicinal toothpaste such as Elgydium is a quick and easy way to help ward off gum disease.
Elgydium contains chlorhexidine, recognised by dentists and hygienists around the world as the number one gingivitis treatment.
Chlorhexidine is also one of the key ingredients in Eludril mouthwash, a short-term treatment for gum disease.
Dental professionals recommend a 15ml dosage (for adults and children aged over 6) diluted with lukewarm water using the measuring cup provided.
Discover how Elgydium and Eludril can help to stop gum disease. Contact Nikki Pounds at Ceuta Healthcare on +44 (0)1202 780558.
About Eludril and Elgydium
Eludril and Elgydium are represented in the UK by:
Ceuta Healthcare Ltd
Hill House
41 Richmond Hill
Bournemouth
Dorset
BH2 6HS
Tel: +44 (0)1202 780558
Eludril Mouthwash is an antibacterial and analgesic solution which can be used to manage a number of oral health problems. Its main use is to treat and prevent dental plaque formation and gum disease (gingivitis, also known as periodontitis) by preventing the build-up of bacteria. Eludril Mouthwash can also be used to maintain oral hygiene in situations where tooth brushing is difficult, for instance, following oral surgery or in physically or mentally handicapped patients. Eludril can also be used as a disinfectant for the cleansing of removable dentures and in the management of common mouth ulcers and oral candidiasis infections (fungus infections). Elgydium Anti-Plaque toothpaste is specially formulated for sensitive gums and helps to prevent dental plaque and tartar build-up, the major causes of tooth decay and gum disease. Elgydium Whitening, Sensitive and Decay Protection are also available as part of the Elgydium range of toothpastes.
###