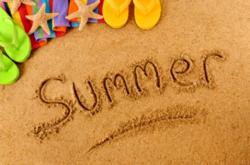 The average holidaymaker pays around £860 for their trip so it makes sense not to let toothache ruin an expensive vacation.
Bournemouth, Dorset (PRWEB) July 21, 2011
Holidaymakers need to take extra care of their teeth and gums when jetting off abroad, oral health experts warn.
More than 45 million Britons will be holidaying during July and August and many will be flying out to countries where the quality of dental care is not as certain as the summer sunshine.
And with a recent survey of 3,000 people revealing that the average holidaymaker pays around £860 for their trip – then spends a further £533 when they arrive – it makes sense not to let toothache ruin an expensive vacation.
The warning comes from the oral health experts at Eludril and Elgydium, manufacturers of specialist mouthwash and toothpaste proven to beat gum disease.
The team from Eludril and Elgydium has put together the following tips to help holidaymakers avoid a trip to the dentist while they are away:

Check for any travel insurance exclusions setting off. Emergency dental work can be costly. Most insurance policies will cover only treatment involving the "relief of immediate pain". This would not include fixing cracked crowns, for example.
Take an adequate supply of mouthwash, toothpaste and floss. Brands available in the UK may not be available at the holiday destination.
It is a good idea to protect one's toothbrush head when travelling. The Elgydium range of dental hygiene toothbrushes offer soft, medium and hard bristles. Each is supplied with a special plastic head cover.
Check if it is OK to drink the tap water abroad. If not, use bottled water to rinse after brushing.
Holidaymakers experiencing toothache or sensitivity whilst away should avoid very hot/cold or spicy foods and take pain relief tablets.
Anyone continuing to experience problems should seek advice from their travel rep on finding a reputable local dentist.
It is important to maintain one's normal oral health routines to help avoid any potential problems.
A typical oral health routine should include:
brushing teeth at least twice a day for around two minutes
flossing every day
using a toothbrush that is not overly worn (replace every three or four months or as soon as the bristles look worn)
avoiding starchy, sugary foods and drinks, as these make the problem worse
eating plenty of fresh foods and vegetables and avoid snacking between meals
Following this advice will hopefully help to avoid problems associated with gum disease. However, holidaymakers spotting any of the following gum disease symptoms, should visit their dentist or hygienist as soon as possible:
They will check on the cause of the problem and will recommend a gingivitis treatment that is appropriate.
It is important to seek help as soon as possible and not allow the gum disease to worsen, as this can result in a receding gum line which could lead to your teeth falling out or having to be removed.
Quick, easy and effective treatments are available if gum disease is treated early.
The most widely used treatment is chlorhexidine, which works by inhibiting the build-up of dental plaque.
Eludril – which contains 0.1 per cent chlorhexidine – is a proven antibacterial and antifungal mouthwash. It comes with a special measuring cup and is used diluted with warm water for maximum efficacy. Eludril is available in three different pack sizes and has a pleasant menthol flavour.
Choosing the right toothpaste is equally important. The Elgydium toothpaste range includes Elgydium Anti-Plaque, which also contains chlorhexidine. It is proven to be effective against the key organism that causes gingivitis and gum disease.
If you have a problem with tooth decay, try Elgydium Decay Protection. Containing a unique fluoride called Fluorinol, Decay Protection provides quick and intense protection.
Also part of the range is Elgydium Whitening which provides non-abrasive polishing and in-depth cleansing due to its micropulverised sodium bicarbonate.
For sensitive teeth there is Elgydium Sensitive which contains Fluorinol. It is proven to bind five times more fluoride to the enamel than other fluoride toothpastes.
For further information about protecting teeth against gum disease, please contact Nikki Pounds, Ceuta Healthcare on +44 (0)1202 780558.
Notes For Editors
Eludril and Elgydium are represented in the UK by:
Ceuta Healthcare Ltd
Hill House
41 Richmond Hill
Bournemouth
Dorset
BH2 6HS
Tel: +44 (0)1202 780558
Eludril Mouthwash is an antibacterial and analgesic solution which can be used to manage a number of oral health problems.
Its main use is to treat and prevent dental plaque formation and gum disease (gingivitis, also known as periodontitis) by preventing the build-up of bacteria.
Eludril Mouthwash can also be used to maintain oral hygiene in situations where toothbrushing is difficult, for instance, following oral surgery or in physically or mentally handicapped patients.
Eludril can also be used as a disinfectant for the cleansing of removable dentures and in the management of common mouth ulcers and oral candidiasis infections (fungus infections).
Elgydium Anti-Plaque toothpaste is specially formulated for sensitive gums and helps to prevent dental plaque and tartar build-up, the major causes of tooth decay and gum disease (gingivitis).
Elgydium Whitening, Sensitive and Decay Protection are also available as part of the Elgydium range of toothpastes.
###