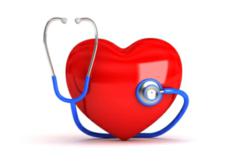 Regular brushing at home – as good as it is – is only half the battle. No matter how well you brush, you can never remove all the tartar. That is why regular visits to the dentist are so important.
Bournemouth, Dorset (PRWEB) November 22, 2011
New research into the links between gum disease and heart attacks backs up dental care advice given by the team at Eludril and Elgydium.
People who have their teeth cleaned professionally by dentists or hygienists at least every 12 months are 25 per cent less likely to suffer a heart attack, according to research presented to the American Heart Association scientific sessions conference.
They are also 13 per cent less likely to suffer a stroke, according to the findings which are based on seven years of data gathered from more than 100,000 adults.
The research confirms oral health advice given regularly over recent years by the makers of Eludril mouthwash and Elgydium toothpaste.
Scientists have known for some time that there is a link between gum disease and cardiac problems. The oral health team at Eludril and Elgydium has been highlighting the issue for at least a year.
Failure to brush teeth correctly can lead to a build-up of plaque which results in gum disease (gingivitis). Bacteria from the gums then enter the blood, damaging artery walls – leading to heart attacks and strokes.
It confirms the importance of going to the dentist regularly, says the Eludril and Elgydium team.
"Most people will visit their dentist to get their teeth checked, cleaned and polished every six months," said a spokesperson for Eludril and Elgydium.
"This is important to ensure that plaque – the main cause of gum disease – does not build up.
"It can take only a few hours for plaque to build up and just over a day for it to solidify into rock-hard tartar – hence the importance of brushing your teeth at least twice a day.
"But regular brushing at home – as good as it is – is only half the battle. No matter how well you brush, you can never remove all the tartar. That is why regular visits to the dentist are so important."
Failure to take good dental hygiene seriously will inevitably lead to a wide range of gum disease symptoms.
Most people tend to suffer at least one mild case of gum disease in their lifetime. Symptoms generally start with sore gums or swollen gums.
Signs of gum disease also include bleeding gums. Some people believe that it is not unusual for gums to show the odd fleck of blood occasionally but this is wrong. Gums should not bleed.
Bleeding gums are usually an indication that gum disease has been present for some time and has been left untreated.
It is important to catch gum disease early. If ignored, it can lead to receding gums which ultimately will weaken teeth and can – in a worst case scenario – result in teeth either falling out or having to be removed.
Fortunately, this is very rare. Gum disease is preventable. It can also be easily treated.
The leading gingivitis treatment is chlorhexidine. It is recommended by dental professionals and has a proven track record that dates back at least 30 years.
Chlorhexidine is the active ingredient in both Eludril mouthwash and Elgydium toothpaste, both of which are medicinal products that are designed to treat gum disease and prevent it from returning.
Eludril is a menthol-flavoured mouthwash that is recommended as a short-term treatment for gum disease. One rinse can remain active for up to 12 hours.
Dental professionals recommend a 15ml dosage (for adults and children aged over 6) diluted with lukewarm water using the measuring cup provided.
Elgydium toothpaste can be used every day to help keep gum disease away. It also contains chlorhexidine – unlike the average toothpaste typically found at supermarkets.
The Elgydium toothpaste range includes:

Elgydium Anti-Plaque – first launched in Britain in 1998
Elgydium Sensitive – which contains Fluorinol, a fluoride that clings to tooth enamel five times better than ordinary fluoride
Elgydium Whitening with sodium bicarbonate that has been micropulverised for non-abrasive cleaning and polishing.
For more information about how Elgydium and Eludril can help to stop gum disease, please contact Nikki Pounds, Ceuta Healthcare on +44 (0)1202 780558.
Notes For Editors
Eludril and Elgydium are represented in the UK by:
Ceuta Healthcare Ltd
Hill House
41 Richmond Hill
Bournemouth
Dorset
BH2 6HS
Tel: +44 (0)1202 780558
Eludril Mouthwash is an antibacterial and analgesic solution which can be used to manage a number of oral health problems.
Its main use is to treat and prevent dental plaque formation and gum disease (gingivitis, also known as periodontitis) by preventing the build-up of bacteria.
Eludril Mouthwash can also be used to maintain oral hygiene in situations where tooth brushing is difficult, for instance, following oral surgery or in physically or mentally handicapped patients.
Eludril can also be used as a disinfectant for the cleansing of removable dentures and in the management of common mouth ulcers and oral candidiasis infections (fungus infections).
Elgydium Anti-Plaque toothpaste is specially formulated for sensitive gums and helps to prevent dental plaque and tartar build-up, the major causes of tooth decay and gum disease.
Elgydium Whitening, Sensitive and Decay Protection are also available as part of the Elgydium range of toothpastes.
###