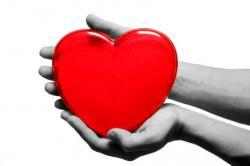 The new Swedish study is yet more evidence of the correlation between gum disease and more serious medical conditions.
Bournemouth, Dorset (PRWEB) December 14, 2011
New research from Sweden into gum disease adds further weight to concerns over its links with more serious medical conditions, warn the experts at Eludril and Elgydium.
Bleeding gums – which some people foolishly dismiss as a common occurrence – have been identified as an important health warning sign in the new Swedish study.
People with the highest incidence of bleeding gums are more likely to suffer from a stroke than those with the lowest incidence, said the Centre for Research and Development of the County Council of Gävleborg, Sweden.
Its study of around 8,000 people has produced a series of potential health risk indicators:

People with fewer than 21 teeth had a 69 per cent higher risk of heart attack compared with those with the most teeth.
Higher numbers of deep periodontal pockets (gum infection around the base of the tooth) had a 53 per cent higher risk of heart attack compared with those with the fewest pockets.
People with the least teeth had an increased risk of congestive heart failure compared with those with the most.
The Swedish study echoes similar research presented to the American Heart Association which showed that people who have their teeth cleaned by dentists or hygienists at least every 12 months are 25 per cent less likely to suffer a heart attack.
Both sets of research back up oral health care advice given by the manufacturers of the medicinal products Eludril mouthwash and Elgydium toothpaste.
A spokesman for Elgydium and Eludril said: "The new Swedish study is yet more evidence of the correlation between gum disease and more serious medical conditions.
"Increasing numbers of studies are pointing to the link, highlighting the importance of adopting a good oral health care regime and sticking to it."
During the last two years there have been at least 146 clinical trials relating to gum disease in the United States alone with 72 more in Europe, 26 in the Middle East, 22 in South America plus several dozen more in the rest of the world.
The correlation between gum disease and cardiac conditions has been suggested for a number of years and latest research continues to back this up.
Lack of attention to basic oral health care, such as brushing and flossing, results in plaque which then leads to bacteria and gum disease.
Even seemingly minor gum disease symptoms could be an early indication of more serious medical problems later in life.
Typical early signs of gum disease include swollen gums, a prelude to more pressing symptoms.
Sore gums should be sufficient reason to go to the dentist and tackle the problem quickly before it worsens but some people suffer in silence instead.
Ignoring these early stages can result in receding gums which not only jeopardises the teeth – it leaves the body vulnerable to more serious medical problems caused by bacteria and infections.
Using a medicinal toothpaste such as Elgydium every day helps to ward off plaque and the signs of gum disease.
Elgydium contains the active ingredient chlorhexidine, widely regarded by dentists and hygienists around the world as the leading gingivitis treatment.
Tried and tested chlorhexidine – which has been used since the 1980s – is also one of the active ingredients in Eludril, a leading medicinal mouthwash developed to help combat gum disease.
Eludril is a menthol-flavoured mouthwash that is recommended as a short-term treatment for gum disease. One rinse can keep working for up to 12 hours.
Dental professionals recommend a 15ml dosage (for adults and children aged over 6) diluted with lukewarm water using the measuring cup provided.
Discover how Elgydium and Eludril can help to stop gum disease. Contact Nikki Pounds at Ceuta Healthcare on +44 (0)1202 780558.
Notes For Editors
Eludril and Elgydium are represented in the UK by:
Ceuta Healthcare Ltd
Hill House
41 Richmond Hill
Bournemouth
Dorset
BH2 6HS
Tel: +44 (0)1202 780558
Eludril Mouthwash is an antibacterial and analgesic solution which can be used to manage a number of oral health problems.
Its main use is to treat and prevent dental plaque formation and gum disease (gingivitis, also known as periodontitis) by preventing the build-up of bacteria.
Eludril Mouthwash can also be used to maintain oral hygiene in situations where tooth brushing is difficult, for instance, following oral surgery or in physically or mentally handicapped patients.
Eludril can also be used as a disinfectant for the cleansing of removable dentures and in the management of common mouth ulcers and oral candidiasis infections (fungus infections).
Elgydium Anti-Plaque toothpaste is specially formulated for sensitive gums and helps to prevent dental plaque and tartar build-up, the major causes of tooth decay and gum disease.
Elgydium Whitening, Sensitive and Decay Protection are also available as part of the Elgydium range of toothpastes.
###