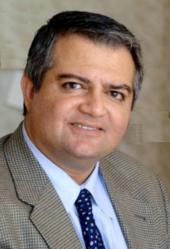 Beverly Hills, CA (PRWEB) August 07, 2012
Parsa Zadeh DDS, gummy smile dentist, offers his patent-pending Gumlift treatment to fix gummy smiles. This treatment is a groundbreaking procedure that surgically addresses the cause of the patient's gummy smile. Dr. Zadeh's procedure can remedy even the most complicated cases of gummy smile, and he specializes in fixing gummy smiles that have confounded other dentists.
A gummy smile occurs when the gums appear disproportionately large when compared with the teeth. This can happen for a number of reasons, such as overgrown gums, smaller than normal teeth, or a large jaw bone. Some patients have a gummy smile as a result of multiple causes. To be effective in fixing the patient's gummy smile, the gummy smile treatment must address each cause and be performed in a way that will provide lasting results.
The Gumlift procedure is not one procedure; it is a treatment involving many separate procedures. This treatment is individualized to the patient's needs because Dr. Zadeh chooses the procedures that will address the cause of the patient's gummy smile. Some of the treatments included in the Gumlift treatment include: trimming the jaw bone to shorten the gum line, indirectly or directly repositioning the lip, the crown lengthening procedure, crown reproportioning, tooth reproportioning, and trimming the gums away from the teeth.
Patients come from all over the country to have Dr. Zadeh perform the gum lift surgery. The Gumlift surgery is more successful than the traditional gummy smile remedies because Dr. Zadeh has the qualifications to perform surgical procedures than are highly effective and often provide more lasting results.
Dr. Zadeh is also certified in IV sedation, which means that he can sedate the patient in his office in preparation for the gummy smile surgery, without the assistance of an anesthesiologist. This saves the patient thousands of dollars on the procedure.
If you are interested in learning more about how the gummy smile correction surgery can benefit you, call Zadeh Dentistry at 310-273-9919 or visit http://www.gumliftspecialist.com. Dr. Zadeh offers free consultations for his Gumlift treatment. Dr. Zadeh's office is at 9100 Wilshire Blvd. suite W448 in Beverly Hills, CA 90212.