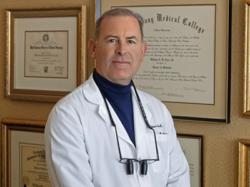 Despite good intentions on the part of plastic surgeons, wide-spread use of form-stable breast implants will most likely result in more patients needing breast revision surgery rather than less, because of the extra precision they require."
Albany, NY (PRWEB) April 17, 2013
It's becoming more important than ever for plastic surgeons to be extra careful with any new cosmetic product. Generally, the naming of medical products is highly regulated to ensure that their names carry no pre-established connotations that could influence consumer response to the safety and quality of the product. This is why Botox™ is not called "Wrinkles-Go-Bye-Bye-Tox."
However, the success of SmartLipo™, Cool Lipo™ and other cosmetic devices that use suggestive language within their brand names (in this case, 'cohesive silicone gel' implants becomes 'gummy bear' implants) has lead other manufactures to follow suit. After all, who doesn't want their liposuction machine to be "smart" (see SmartLipo™) or their breast implants to be soft and squishy like "gummy-bears"? Many surgeons are carrying this marketing technique into their practices as well, by giving common procedures a catchy name like the "facebook facelift", prompting consumers or potential patients to form opinions, even before a consultation.
"Gummy bear" breast implants (also called "solid cohesive gel" or "form stable" breast implants) are the latest generation in a long line of breast prosthesis made using cohesive silicone gel. They have been in use throughout Europe and other parts of the world for roughly 15 years and are manufactured by Mentor, Allergan and Sientra (who gained approval in March 2012). On February 22, 2013 the FDA approved Allergan's cohesive gel implant, called the Natrelle 410.
Like all new products, cohesive gel implants aim to improve upon older models, namely 4th generation silicone gel, which were re-approved by the FDA in 2006 after one of the most extensive research studies in medical history. Compared to today's silicone gel, "gummy bear" breast implants are firmer, and do, as their unofficial name suggests, maintain the consistency of candy "gummy bears".
One of the most unique features of the new cohesive gel implants is their ability to be manufactured into form-stable shapes that mimic the tear-drop shape of a natural breast. The implant manufacturers also claim that form stable implants will not leak if ruptured and thus are safer long term than today's silicone gel implants. And while smart marketing has generated quite a bit of interest in them from perspective breast augmentation patients, quite a few plastic surgeons are pushing back against suggestions of superiority to today's softer silicone gel.
"I urge caution for everyone interested in cohesive gel implants and would not recommend them to a majority of my own augmentation patients for several reasons, chief among them being that in most breasts, smooth silicone implants will produce a more naturally looking, feeling and moving result" says board certified plastic surgeon Dr. William F. DeLuca of DeLuca Plastic Surgery. "I also think it's important to understand that today's silicone implants are backed up by over 30 years of clinical research, testing, innovation and real-world use."
And yet, despite the lack of consistent or superior results, gummy bear implants remain a regular topic of discussion during breast augmentation consultations. Which is perfectly alright with Dr. DeLuca, "Patient education is a key part of the cosmetic surgery process. Objective, unbiased info goes a long way towards minimizing the chance of a patient expecting their result to be like X but end up like Y. The patient needs to feel completely at ease and well informed about the procedures they are interested in."
Proponents of cohesive gel implants point out that many of their clinical trial patients feel that the long-term safety benefit (which the more solid and durable implant claims to have) is worth the cost of a less naturally feeling and looking breast. However, Dr. DeLuca, cautions that "the semi-solid gel in these implants has not been studied long-term, so their claims of no leaking may not prove true over 2-plus decades of use."
In terms of the surgery itself, the incision site is longer,. which contradicts current trends in plastic surgery to make incisions as inconspicuous as possible. The cohesive gel implants are also more expensive than traditional silicone implants.
Other medical products that Dr. DeLuca sees more of his patients asking about during their consultation include one that insert words like "Smart" or "Cool" or "Slim" into their official (or unofficial) brand name " Dr. DeLuca explained.
Dr. DeLuca went on to explain that with cohesive gel implants the surgeon must be very precise with both his pocket dissection and placement because of the shape and rigidity of form-stable implants. If the breast pocket is either over or under dissected, or one of the form-stable implants is not placed perfectly, it will be much more obvious than with other implants, leaving patients dissatisfied.
"Despite good intentions on the part of plastic surgeons, wide-spread use of form-stable breast implants will most likely result in more patients needing breast revision surgery rather than less, because of the extra precision they require compared to smooth silicone implants." said Dr. DeLuca.
That said, Dr. DeLuca does agree with studies that demonstrate a benefit in a very limited set of patient cases. Specifically, "gummy bear" implants have been shown to perform quite well when used in breast reconstruction surgery for mastectomy patients.
"Because mastectomy patients have had all of their breast tissue removed, these cohesive gel implants, both in theory and practice, work very well. The larger scar tissue is not a factor given reconstruction patients already have large incisions from the mastectomy that the surgeon can make use of." stated Dr. DeLuca.
DeLuca Plastic Surgery is located at 711 Troy Schenectady Rd, Suite 123, Latham, NY 12110. For more information, please call the office at (518) 724-2444 or visit us on the web at http://www.delucaplasticsurgery.com.
About Dr. William F. DeLuca:
William F. DeLuca Jr, M.D. F.A.C.S. began his career as a plastic surgeon over 25 years ago in Albany, NY and specializes in cosmetic surgery of the face, breast and body. Dr. DeLuca graduated from and completed his surgical residency at Albany Medical College. He obtained his plastic surgery training at two highly respected institutions for plastic surgery: Eastern Virginia Medical College, which was one of the centers for developing techniques in breast reconstruction during the 1970s and 1980s; and Manhattan Eye, Ear and Nose Hospital (MEETH), where he served as one of the last fellows of Dr. Thomas Rees.
Dr. DeLuca is a member of the American Society of Plastic Surgeons (ASPS), The American Society of Aesthetic Surgeons (ASAPS) and The Northeastern Society of Plastic Surgeons. Dr. DeLuca is also a Fellow of the American College of Surgeons (FACS).