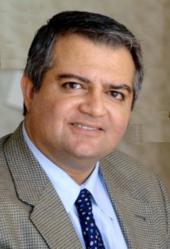 Beverly Hills, CA (PRWEB) October 01, 2012
Dr. Parsa Zadeh DDS, gummy smile specialist, now offers his patent-pending Gumlift procedure for patients with gummy smiles. This gummy smile procedure is different from the gummy smile treatments that most cosmetic dentists offer because it combines surgical treatments with other cosmetic treatments to address the cause of the patient's gummy smile.
Dr. Zadeh's gummy smile surgery combines surgical gummy smile correction techniques with a crown reproportioning procedure. This procedure provides lasting results for patients because it does not just modify the appearance of the gummy smile – it fixes the problems causing the gummy smile, such as disproportionately small teeth or a larger than normal jaw bone.
Most other cosmetic dentists do not provide a treatment similar to the gum lift. Instead, they trim the gums with a laser, which is also known as a gingivectomy. This procedure will provide immediate results for patients with overgrown gums, but the results are not permanent. Gum tissue grows rapidly and the patient's gums are likely to grow back over the teeth in as little as 8 months after the procedure. Another procedure that cosmetic dentists utilize to fix gummy smiles is a lip repositioning treatment that pins the lip down, preventing it from rising up as far along the gum line when the patient smiles. Like the gingivectomy, this procedure can provide immediate results, but over time, the lip will revert to its original position.
Dr. Zadeh, gummy smile surgeon, developed his Gum lift procedure in 1988. Since that time he has successfully treated thousands of patients with gummy smiles, including patients who have tried other gummy smile procedures with another gummy smile dentist without success.
Dr. Parsa Zadeh, gummy smile specialist, has dedicated his career to advancing his knowledge of surgical techniques and cosmetic dental procedures. His commitment to continuing education earned him "Master" status from the Academy of General Dentistry in 2010. This status is only granted to dentists who have completed over 1,100 hours of continuing education. Dr. Zadeh has also been the recipient of several regional awards for excellence in both general and cosmetic dentistry, and in 2008 he was chosen as "America's Top Dentist" by the Consumer Council of America.
You can call (310) 273-8414 or visit http://www.gummysmile-specialist.com for more information. Dr. Zadeh's office is at 9100 Wilshire Blvd., Suite W448 in Beverly Hills, CA 90212.