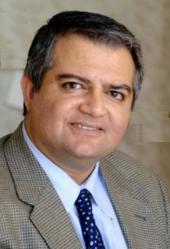 Beverly Hills, CA (PRWEB) November 19, 2012
Dr. Parsa Zadeh, gummy smile surgeon, now offers a variety of treatment options designed to remedy gummy smiles. A gummy smile is a smile in which the gums are overly prominent when compared with the teeth. This problem can have a variety of causes, which is why gummy smile surgery can be unsuccessful. However, Dr. Zadeh's procedures are tailored to specifically address the cause of the patient's gummy smile.
Collectively, these gummy smile procedures are used to perform Dr. Zadeh's patent-pending surgery, called the "Gumlift." This procedure includes the surgical options that best address the cause or causes of the patient's gummy smile. For example, if the main cause of the patient's gummy smile is a lip that slides up too far when one smiles, Dr. Zadeh might elect to perform an indirect or direct lip repositioning procedure that is designed to prevent the lip from retracting as far. Some patients only require one simple procedure, and others with more complex cases of gummy smile may need to undergo more than one gum lift surgery to fix the problem.
Dr. Zadeh, gummy smile dentist, offers other cosmetic dental procedures at Zadeh Dentistry in addition to the gum lift procedure. Among the many offerings are teeth whitening, dental bonding, porcelain veneers, Lumineers, Invisalign aligners, and dental implants. He also offers general dental services such as routine check-ups and examinations, cavity treatment and fillings, root canals, placing dental crowns, and placing inlays and onlays.
Dr. Zadeh, gummy smile dentist, graduated from the College of Dental Surgery in Manipal in 1984, and passed his boards in 1986. He developed a strong interest in cosmetic dentistry, which he developed through years of continuing education. In 2010, he was granted "Master" status by the Academy of General Dentistry. This rare honor is only bestowed upon the few dentists in the United States and Canada that have completed more than 1,100 hours of continuing education.
To learn about how the gum lift surgery can remedy your gummy smile, call Zadeh Dentistry at 310-273-8414 or visit http://www.gummysmilesurgeon.com. Dr. Zadeh offers a free initial consultation to those considering the gummy smile surgery. You can visit Dr. Zadeh's office at 9100 Wilshire Blvd. Suite W448 in Beverly Hills, CA 90212.