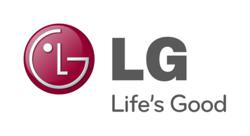 We chose GVI to bring our products to the NA market because of their 11 year record of success
Carrollton, Texas (Vocus/PRWEB) March 07, 2011
GVI is pleased to announce it has entered into a strategic partnership agreement with LG Security to represent their line of advanced LG video surveillance solutions in the U.S., Canada, and Mexico. While LG has had a global presence in the security market for some time, this is their initial entrée into the North American market with LG branded products.
"We are pleased to have the opportunity to introduce the LG brand of security products to the North America market," says Steve Walin, CEO of GVI Security. "LG is a technology leader in all of the markets they serve, and we are excited by the opportunity to bring their video expertise to our customers."
GVI has launched a new web site today at http://www.lgcctv.com which outlines the full set of products being offered. The product is now in stock and deliveries begin immediately.
"We chose GVI to bring our products to the North American market because of their 11 year record of success in growing market share for Samsung. We believe GVI has an exceptional team and they have demonstrated a long track record of providing superior customer service and support," says Dr. Jinyong Kim, Senior Vice President of Commercial Display & Security Business Division in LG Electronics, Inc.
LG Electronics, Inc. is a global leader and technology innovator in consumer electronics, mobile communications and home appliances, employing more than 80,000 people working in 115 operations including 84 subsidiaries around the world. With 2010 global sales of 55.8 trillion Korean won (USD 48.2 billion), LG is one of the world's leading producers of flat panel TVs, audio and video products, and mobile cell phones.
About GVI Security Solutions:
GVI Security Solutions is a developer and producer of video surveillance solutions for the mass mid-market. The company is a market leader in providing ground-breaking professional video solutions designed for simplicity and ease-of-use. GVI is based in Carrollton, Texas, a part of the Dallas / Fort Worth metroplex, and conducts business throughout the Americas with offices in the U.S., Mexico, Brazil, Chile, and Colombia. To learn more about GVI, please visit http://www.gviss.com GVI Security is privately owned by GenNx360 Capital Partners, a New York-based private equity firm. For more information please visit http://www.gennx360.com.
###