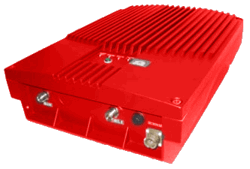 South Hackensack, NJ (PRWEB) July 11, 2011
This month's edition of Mission Critical Communications Magazine wrote a great article on emergency communications on college campuses (1) and the realization of the lack of preparation and technology available to handle emergencies. It referred to several incidents that tragically ended the lives of innocent people (ie: University of Texas, Ohio State University, University of Alabama – 2010). Acts of violence are but one of few situations that may transpire that affects operations and "personal well-being". Severe weather conditions, alumni/faculty health emergencies and power outages are just a few other examples of unfortunate events. These incidents can take place, not only on college grounds but anywhere.
The results vary depending upon how the situation is handled. With that said, the severity of these occurrences has led the federal government to mandate, and even monetarily compensate, all colleges and universities to develop better strategies and technologies to avoid such mishaps in the future. Preparation is key, and the ability to easily communicate with campus staff and first responders critically change the outcome of the situation and efficiency.
G-Wave offers Public Safety Bi-Directional Amplifiers (BDA) that enhance the coverage area of radio communications in buildings and RF-shielded environments. Units feature extremely low noise figure and a wide dynamic range. This type of system is the most economical solution for several-story buildings with weak signal strength outside the covered structure, areas with dense tree coverage and basements. Local visual alarms are included in these units and the enclosure is painted public safety red for high visibility.
G-Wave designs and manufactures wireless signal enhancement systems such as Bi-Directional Amplifiers and Tower Mounted Amplifiers for outdoor/indoor Public Safety, Government and Military applications in the USA. Additionally, G-Wave manufacture the filters, couplers/combiners, custom passive and active RF and microwave components that are built into their systems.
G-Wave is an ISO9001:2008 certified company. This speaks of their integrity and quality of service and the products that they deliver. Their team has experience in a wide-range of RF designs and implementations, at both the component and system levels. This allows for a cost-effective and high-performance solution utilizing a multitude of technology. Learn more about G-Wave by visiting their website at: http://www.gwaverf.com.
1.Radio Resource: Mission Critical Communications, July 2011 Edition, Mass Notification on Campus (Pg. 14)
###