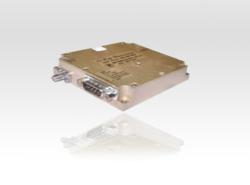 Innovative Solutions for RF & Microwave Components
South Hackensack, NJ (PRWEB) May 09, 2011
The MP270/35/10SK-A1 yields minimum efficiency of 45% and has a nominal operating DC current draw of 0.7 Amps @ 28VDC. A Bi-directional power coupler is integrated for forward and reverse power monitoring. An enable/disable function is included and all DC, monitoring, and muting functions are accessible via a 9 pin D-sub connector. Typical applications include VHF & UHF communication systems and broadband jamming.
G-Way Microwave is an ISO9001:2008 certified company incorporated in 1997. Their high-tech engineering and manufacturing facility, located in Northern New Jersey, designs and manufactures custom passive and active RF and microwave components. Passive components include: bandpass, lowpass, highpass, and bandstop filters, along with filtering configurations including diplexers, duplexers, triplexer, and multiplexers. Active components consist of Low Noise Amplifiers (LNA's); Low, Medium and High Power RF Amplifiers; systems for commercial, military, telecommunications test and measurement, as well as, other requirements for RF amplification.
If in Baltimore in June stop by G-Way's Booth (#3912) at the MTT-S. For additional product information, visit http://www.gwaymicrowave.com.
###