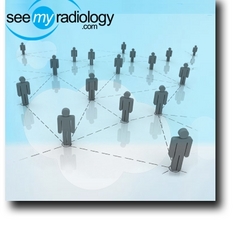 This new relationship with GMC demonstrates its confidence in the SeeMyRadiology.com cloud as a comprehensive business solution for its operations, patients, and clinician community.
Atlanta (PRWEB) July 7, 2010
Recognized in the industry for excellence in medical image cloud computing, Accelarad's SeeMyRadiology.com (http://www.SeeMyRadiology.com) expanded its business today, announcing a new relationship with Gwinnett Medical Center (GMC) a Georgia-based not-for-profit network providing health care services to the Gwinnett, Duluth, and Lawrenceville communities.
The first of the three-part agreement establishes SeeMyRadiology.com as GMC's business continuity solution, protecting, safeguarding, and sustaining GMC's PACS (picture, archiving and communication system) during routine maintenance, or unexpected technology failures. With SeeMyRadiology.com, GMC's physicians will be able to continue viewing medical images, through the web-based system, during PACS downtime. In addition, GMC will use SeeMyRadiology.com to give their patient community access to their medical images and enable them to share and request images as simply as uploading pictures to an online photo sharing site. Lastly, the SeeMyRadiology.com platform will connect GMC hospitals to their network of more than 5,000 referring physicians, eliminating inefficiencies and unnecessary costs associated with using CDs for medical image exchange.
"This new relationship with GMC demonstrates its confidence in the SeeMyRadiology.com cloud as a comprehensive business solution for its operations, patients, and clinician community," said Accelarad CEO Willie Tillery. "Vital patient data is now available – even during routine maintenance - and we are freeing GMC, its clinicians and patients from yesterday's antiquated process of copying and transferring CDs, eliminating major inefficiencies."
With the addition of Gwinnett Medical Center, SeeMyRadiology.com now celebrates its fourth new Tier-One medical center contract this quarter.
About SeeMyRadiology.com
SeeMyRadiology.com, an Accelarad venture, is an online community for medical image exchange that is revolutionizing how imaging facilities, physicians, and patients store, share, and access medical images and reports. Via a cloud computing platform, SeeMyRadiology.com allows for easy collaboration and communication among health care providers and patients, dramatically improving access, costs, speed, and mobility of medical image exchange throughout the continuum of care. By fully complying with HIPAA privacy and security rules, SeeMyRadiology.com safeguards total patient confidentiality.
About Accelarad
Accelarad, an Atlanta-based company, is a market leader in medical image cloud computing. With the launch of SeeMyRadiology.com - its new online medical exchange community - Accelarad will continue to lead the industry, working with more than 600 facilities and 2,500 physicians, and processing more than 200 million medical images annually, serving as a new model for the delivery of radiology services through its virtual radiology network (VRN). Please visit http://www.accelarad.com or http://www.seemyradiology.com or call 1.888.883.4544 for more information.
About Gwinnett Medical Center
Gwinnett Medical Center is a not-for-profit healthcare network providing award-winning healthcare services to the Gwinnett community and beyond. Campuses in both Duluth and Lawrenceville provide acute care, outpatient services, orthopedic and neuroscience specialty care as well as a full continuum of wellness services. In 2009, GMC's 4,300 associates and 800 physicians served more than 400,000 patients. To learn more about how GMC is transforming healthcare, visit gwinnettmedicalcenter.org, facebook.com/gwinnettmedical, or twitter.com/gwinnettmedical.
# # #