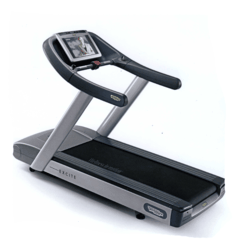 There is so much kit available nowadays that many people assume that they won't ever use it. This is far from the truth
(PRWEB UK) 15 August 2012
Instead of the standard team games, everyone's eyes have been opened to the possibility of many different areas of fitness. With new stock now in, Health Clubs at Home are happy to announce a huge rise in sales of gym kit and workout accessories.
Health Clubs at Home are now keeping several items of kit in stock that can be used in any vacant space. This includes boxing gear, yoga mats and weight belts! This new influx of stock has opened up a new market in youth clubs and schools, as it can all be used in a variety of different activities.
This new stock has also become popular as home fitness equipment. The smaller items make great additions to any home gym environment, offering the chance for a greater diversity from smaller spaces. The new kit also consists of a lot of PowerBags. These haven't usually been a home gym solution, but now with the stock readily available they have been flying off the shelves. They are fantastic pieces for helping strengthen legs, core and shoulders. So they really have a good place in any home set up.
Howard Braband is the MD of Health Clubs at Home. He has been interested and involved in health and fitness since a young age and knows the benefits of a diverse workout. 'There is so much kit available nowadays that many people assume that they won't ever use it. This is far from the truth. It is great to take advantage of all of the tools available, and if you don't know how too use it, then there are plenty of people willing to lend advice. I am so glad to get this new stock in, as it really is opening up a new opportunity. Those people who are looking to leave costly gym memberships and move into home fitness equipment will find more than enough to make a comprehensive home set up'.
Health Clubs at Home have been supplying home gym equipment for almost a decade. To see the new range of equipment that is available or to seek advice on which piece would be best for you, then please get in touch now on freephone: 0808 149 3223 or visit: http://www.healthclubsathome.com.