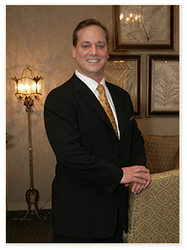 We know this is not just a surgical procedure to the patient
Atlanta, GA (Vocus) July 8, 2010
Gynecomastia is a problem for about half of all men today as they have excess localized fat and/or excess localized glandular tissue in one or both breasts. Gynecomastia accounts for more than 65% of all male breast disorders, according to the American Society of Plastic Surgeons (ASPS). Some of the emotions experienced by men with large breasts or gynecomastia can include insecurity and embarrassment that may prevent them from living a full life.
"There is a major psychological impact on the boys and men who are dealing with this," says Dr. Dean Fardo, cosmetic surgeon Atlanta at The Swan Center. "They do everything they can to avoid social situations like gym showers or the beach where shirts off is the norm and the thought of being intimate with someone causes them great distress."
In most cases, the cause for gynecomastia is unknown. Our studies tell us that sometimes there is an imbalance of the sex hormones estrogen and testosterone. Hereditary conditions, including certain endocrine disorders, tumors, and chronic diseases or certain drugs such as anti-depressants, blood-pressure medicines, marijuana, and steroids may have also caused the condition.
Some men and boys have fat on their chests that makes it look as though they have breasts. This is not gynecomastia, but is called pseudogynecomastia and it may get better with diet or exercise. Some men or boys will need treatment for this, as these fat pockets can be resistant to the effects of diet and exercise. In contrast, true gynecomastia will not usually improve with diet and exercise.
The condition typically starts to present itself as a boy begins puberty. Obesity is also a cause for overly developed breasts. Often times, as puberty progresses or the weight is lost, the situation corrects itself.
"There is no need to act immediately," says Dr. Fardo. "Give it a year or two to see if it resolves itself. If not, then surgery is an option parents and teens can consider."
Of course, not all Atlanta male breast reduction patients are teens, but teenagers certainly may benefit from surgery if their gynecomastia has been present for more than two years or if the problem is severe mentally and/or physically. In some teens, secondary procedures may be needed down the road if breast development continues. Many men who have lived with the condition from puberty decide to finally reclaim their body.
No matter the age, the process is fairly simple. Usually, the male breast reduction can be corrected with either liposuction or by excision. Sometimes, depending on the breast tissue, it may be a combination of the two. The reasons for the surgery are two-fold on men. The first goal is to reconstruct the contour of the chest. The second goal is to determine if a suspicious lesion in the chest is cancerous. On rare occasions when the amount of tissue is severe and there is serious sagging of the skin, a breast lift must also be performed. In this case, excess skin and glandular tissue is removed. The end result is a sculpted more masculine chest.
When it comes to gynecomastia, The Swan Center understands that this is a very sensitive issue for teens and men. They approach each consultation with a respect for the patient's needs. Every consultation is as unique as each patient. "You may be a candidate if you are healthy, are of relatively normal weight, have realistic expectations, are bothered by the feeling that your breasts are too large and your breast development has not stabilized at least over a 2 year period," says Dr. Fardo.
Dr. Fardo is board certified and has the state-of-the-art, JCAHO accredited facility of The Swan Center at his disposal for male breast reduction or any other cosmetic procedure. Dr. Fardo, along with a fully trained and certified staff of nurses and assistants, perform every procedure under the safest conditions with the best results.
"We know this is not just a surgical procedure to the patient," says Dr. Fardo. "They come in feeling sensitive and emasculated. But, when we are finished, they find confidence they've never had before. It is really a life-changing procedure, both physically and emotionally, and we are happy to be a part of it."
The surgeons and staff at The Swan Center for Plastic Surgery are humbled by the many expressions of gratitude and appreciation from their patients both far and wide.
If you're considering Atlanta Plastic Surgery, Swan Center for Plastic Surgery at (770) 667-0904 offers a wide array of procedures for the face, breast, and body. Call today to book a consultation.
###