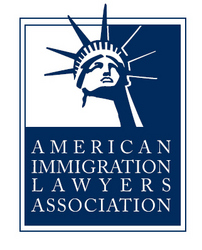 The H-1B is supposed to allow U.S. employers to hire the best and brightest from around the globe to help innovate and spark business growth
Washington, DC (Vocus) April 1, 2009
An economy in distress needs fuel to speed it to recovery. And, once recovered, it needs gifted talent to maintain the incomparable machine of prosperity that has been the American economy for all the years that we have tapped the finest pool of abilities from around the world. The American Immigration Lawyers Association (AILA) believes now is not the time to waver. Yet, April 1 once again marks a wavering point: the issuance of H-1B visas by lottery.
"The H-1B is supposed to allow U.S. employers to hire the best and brightest from around the globe to help innovate and spark business growth," said Charles H. Kuck, president of the American Immigration Lawyers Association (AILA). "Many of the H-1B candidates are graduating from universities here in the United States. As a result of the extraordinary dysfunction of our immigration system, we literally are having those same graduates leave the U.S., rather than give the benefit of the economic fuel that they can provide to our economy, and, as a result, the U.S. is taking a pass and losing access to the markets that an international professional workforce could further open to America."
H-1B petitions are filed by U.S. companies seeking to hire a specific foreign national in a specialty occupation involving the theoretical and practical application of a body of specialized knowledge (such as the sciences, medicine and health care, education, biotechnology, etc.). The numerical limitation on H-1B petitions for fiscal year 2010 is 65,000. Additionally, the first 20,000 H-1B petitions filed on behalf of aliens who have earned a U.S. master's degree or higher are exempt from the fiscal year cap. H-1B petitions cannot be filed more than six months in advance of the requested start date, resulting in a rush on April 1 to apply for individuals to start work on October 1.
"For many years this cap has been hit the day the process opened for applications," said Kuck. "And for many years businesses have had to forego valued talent because they did not 'win' the lottery for these scarce visas. And, even if they do 'win,' they have to wait six months to get that talent. Our current economic hardships do not diminish the problems that this irrational process creates. In fact, these hardships accentuate the issue, as this targeted, specific talent is needed as never before."
AILA calls on Congress to fix our broken immigration system. AILA believes this reform must include a rational model for giving American businesses timely, targeted and sufficient access to the global workforce of professionals that can open the door to innovation and international markets. Economic crisis is not the time to withdraw from this imperative -- it is time to step up to it.
The American Immigration Lawyers Association is the national association of immigration lawyers established to promote justice, advocate for fair and reasonable immigration law and policy, advance the quality of immigration and nationality law and practice, and enhance the professional development of its members.
###