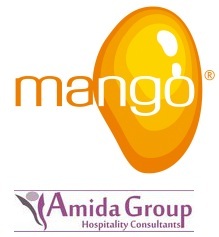 Mango removes the majority of the manual effort required to implement and manage food safety programs.
Auckland, New Zealand (PRWEB) June 03, 2011
Leading food safety software company Mango has joined forces with hospitality consultancy Amida Group to bring an innovative HACCP food safety solution to the Asian hospitality industry.
Combining Amida Group's audit, consulting & training expertise with Mango's market-leading food safety software, the partnership will provide the Asian hospitality & restaurant industry with a highly efficient way to implement HACCP.
Hazard Analysis Critical Control Point - or HACCP for short – is the de facto standard in food safety. It is used in all aspects of food production and preparation to minimize the occurrence of food safety hazards.
As Peter Rogers, founder and managing director of Mango explains, the partnership with Amida Group resulted from the two companies sharing a common goal: "We were both looking for ways to lower the barriers to adoption of food safety programs like HACCP and ISO 22000. Combining our respective strengths means we can achieve that by giving organisations a highly efficient way of not only implementing food safety programs, but also taking care of the ongoing management."
Mango will be showcased as part of a series of HACCP seminars & workshops hosted by Amida Group which will take place across Asia in June & July 2011. Starting in Bangkok, Thailand on 20th June, seminars will also take place in Cambodia, China, Singapore and Vietnam.
During the seminars, attendees will not only learn about HACCP, they will also be shown how to implement it in practice within a workshop environment.
According to David Chelladurai, founder and CEO of Amida Group, whilst food safety is a hot topic across the Asian hospitality and restaurant industry, many organisations still need educating: "We need to make food safety easy for organisations to understand and embrace; otherwise it can feel overwhelming. Our job is to package all of the experiences we've gained over the last 10 years into pragmatic methods and solutions that are quick and easy to implement."
And that, according to Chelladurai, was the catalyst for Amida Group needing to partner with Mango: "These days, using smart technology is a huge part of efficient food safety management because it provides massive productivity gains over traditional 'pen and paper' based methods. Mango removes the majority of the manual effort required to implement and manage food safety programs by integrating the various aspects together, removing duplication and automating the process."
As Peter Rogers concludes, food safety is on the lips of the entire industry: "Food safety – and HACCP in particular – is the major focus area for all parties, especially the regulatory agencies, suppliers and consumer groups. But it's no longer just about eliminating the risk of food-borne illnesses. The industry is now starting to appreciate that HACCP can improve the efficiency of the supply chain and reduce costs by improving areas like purchasing control and waste management. With organisations like Amida Group alongside us, we know we can help organisations realise the true potential of food safety programs."
About Mango
Mango provides cloud-based compliance software solutions that reduce the amount of time and effort required to manage programs like food safety, quality, health & safety and environmental management.
http://www.mangolive.com
About Amida Group
Amida Group is the leading hospitality consultancy firm in South East Asia and specializes in HACCP implementation at exclusive hotels and restaurants.
http://www.aginternational.org
Contact Information
Mark Simon
Phone: +64 21 664 606
Email: mark(at)mangolive(dot)com
# # #