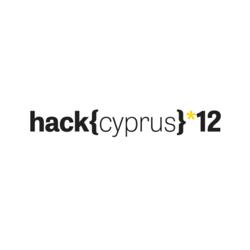 This is how we kickstart innovation and technological entrepreneurship on a local level as they can then go on and develop their ideas into fully-fledged products and companies.
Limassol, Cyprus (PRWEB) September 06, 2012
Hack Cyprus 2012, the first ever hackathon to happen in Cyprus came to a very successful close on Sunday, 2nd September 2012 at the Cyprus University of Technology in Limassol.
The event began at 9.30am on Saturday 1st September 2012 and lasted for approximately 32 hours, with 80 highly skilled tech enthusiasts working together in teams to build hacks and develop prototype implementations of their ideas. The teams had just this weekend to come up with their idea, work together to plan, build and develop and then present it on the second day to the judging panel.
A total of fifteen fantastic teams came together to compete for six prizes with unique and diverse products, and eleven of these were showcased in the final session on Sunday evening in front of a panel of technology experts, which included industry specialists and academics. The presentations were also streamed live online, giving tech fans and budding entrepreneurs from all over the world the opportunity to watch the culmination of Cyprus' first ever hackathon in real-time!
With some of the showcased applications and hacks ranging from event aggregators, real-time parking finders, arduino barcode scanners and geo-located memos, Hack Cyprus 2012 delivered its promise of showcasing the vast potential for technological entrepreneurship in Cyprus, and created a strong network.
Alexis Michael, one of the organisers, feels this is key. He says: "Events such as Hack Cyprus 2012, allow those passionate about technology, to collaborate and build ideas over a couple of days of intense work. This is how we kickstart innovation and technological entrepreneurship on a local level as they can then go on and develop their ideas into fully-fledged products and companies. I expect a lot more from Cyprus in the near future. As Hack Cyprus 2012 organisers, we would like to congratulate all the participating teams for the excellent quality of the products created, and for their contribution in making this event a groundbreaking success."
Several prizes were awarded to the teams on the final day of Hack Cyprus 2012.
The Hack Cyprus prize (sponsored by CYTA) was given to HackCy Defenders, an augmented reality game designed for iOS devices. The game's purpose is to capture all the evil creatures flying around the Hack Cyprus event building. The team behind this app was Wajee Mobile, a Cypriot mobile startup and more information about them is available at http://wajeemobile.com.
The Best Hardware Hack prize (sponsored by the Cyprus Computer Society) went to the Underwater Robot Explorer, a Rasberry Pi hack that supports no tether operation, streams HD video from more than 2 meters depth and can be controlled through an Android app or a Wii remote.
The Best Mobile App prize (sponsored by Cocoon creations) was given to RePilo, an Android app that employs NFC technology to count the points of each team during a game of Pilotta, Cyprus's most popular card game. The app's development can be followed on Twitter on @repiloapp.
The Crowd Favourite prize (sponsored by CYTA) went to Tomash and his Marvelous Creations. Tomash built three hacks in 30 hours including a speech-to-text-to-morse-code hack, a color tracking app translating coordinates to MIDI sounds and an HD display with a massive 64 pixels out of a button pad. Tomash runs a blog with all his crazy hardware projects at http://tomashg.com.
Alexis was delighted with the great success of this first event. He says: "The turnout was excellent. We got to meet some really great people and we are very pleased with the quality of the hacks that came out of it. Hack Cyprus 2012 would like to thank all our sponsors, organizations and individuals that helped make Cyprus' first ever hackathon a reality. The event's sponsors were: CYTA, Cyprus University of Technology, Curveball, Microsoft Cyprus, Vryonidou & Savvidou Law Firm, peopleperhour.com, SNQ Digital, Cocoon Creations, Pusher, EDITD, teleportd, JPP Marketing, Mythos and Cosmos Trading (Red Bull) and their support was invaluable."
About Hack Cyprus 2012
Hack Cyprus 2012 was the first ever Hackathon in Cyprus which took place on 1-2 September 2012 in Limassol, Cyprus.
For more information on Hack Cyprus 2012 and the Cypriot Enterprise Link, visit http://hackcyprus.com and https://www.facebook.com/CypriotEnterpriseLink. You can also follow @hackcyprus and @cypriotenterpriselink on Twitter and join the Hack Cyprus Facebook group at https://www.facebook.com/groups/316689918423330/.