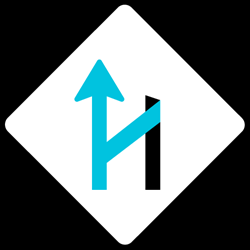 "We hope to promote the culture of innovation to ignite a global community of do-ers to make big choices and tackle real problems in their communities."
San Francisco (PRWEB) September 26, 2013
On October 4th, thought leaders will convene in downtown San Francisco for the opening ceremonies of Hack for Big Choices, a series of talks and hackathons taking place over 12 cities including San Francisco, Ghana, Mexico City, Venice, Moscow, and São Paulo to tackle some of the world's biggest problems related to healthcare, education, design and technology. Speakers include Zachary Bogue, Jeremy Howards, Tom Serras and Francis Pedraza.
Hack for Big Choices is non-profit organization inspired by Steve Jobs' dedication of applying his talent and passion towards improving people's lives. Hack for Big Choices aims to unite the talents and passions of people from different disciplines including developers, doctors, lawyers, educators to address a series of global challenges like Driving Safety, Crisis-Management Simulation, Education in Remote Areas, Nutrition Education, Medical Data for Better Outcomes, and Depression.
The global hackathon begins in late November and is currently registering participants in each city on their website at hackforbigchoices.com.
"We hope to promote the culture of innovation to ignite a global community of do-ers to make big choices and tackle real problems in their communities."
"My first BIG step was to build a platform designed to perpetuate change. I live in Silicon Valley, so naturally I think about utilizing technology as a catalyst. Thus, Hack for Big Choices was born. It's simple 1. a call to ACTION: calling for people who want to change the world; 2. an integrated software SOLUTION: give problem solvers access to experts;and connect them to like-minded people and 3. options for CHANGE: start a focused challenge - three areas from which problems can be selected,"
says founder Aurora Chisté."
"We are seeing a surge of enthusiasm as Hack for Big Choices ignites a global community of leaders to produce actionable solutions to the big problems facing our society," says co-founder Irina Issakova.
About Hack for Big Choices
The Hack for Big Choices is a non-profit organization whose mission is to engage a new generation of young professionals through a series of hackathons and talks on every continent and ignite the desire to improve the world we live in. More information is available at http://www.hackforbigchoices.com.
Contact:
Aurora Chisté
Executive Producer & Founder
650-391-5964
aurora.chiste(at)gmail(dot)com