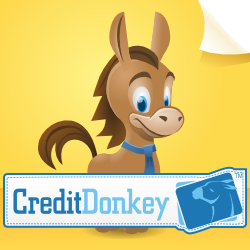 hotel visitors run the greatest risk of all for having their credit card information stolen
Los Angeles, CA (PRWEB) July 12, 2011
Announcing the release of a new infographic today, CreditDonkey has identified the hotel industry as the top danger facing credit card users this summer.
Infographic: http://www.creditdonkey.com/hotel-credit-card-hacking.html
What do guests expect when staying at a hotel? Studies have found that cleanliness, amenities, quality beds and safety consistently make the top of the list. In fact, as illustrated in the infographic, more people become victims of credit card fraud and scams while dealing with the hotel industry, than when interacting with any other industry.
The Numbers
The infographic's visual, based on a myriad of sources such as stories in The New York Times and Los Angeles Times, and information provided by observers of the hotel industry, paints a grim picture of the security offered by hotels with the finding of 38% of all credit card hacking involves hotels. This is double the number of hacking done in the finance industry, which is ranked second at 19%. Other, retail, and restaurants and bars came in third, fourth and fifth respectively with 15.8%, 14.2% and 13%.
Charles Tran, founder of CreditDonkey, said this news was highly unexpected to him and his team. "Frankly, yes, we were surprised at the numbers showing that hotel visitors run the greatest risk of all for having their credit card information stolen," Tran said. "However, we are hopeful that the tips on how to quickly and easily protect yourself, included in the infographic, will help keep travelers safe this summer."
Lack of Security Upgrades
As shown in the CreditDonkey infographic, the recent economic recession has hit the hotel industry particularly hard, which may have kept some hotels and hotel chains from upgrading their computer security systems as much as they should have. This could be one of the main reasons they have become prime hacking and credit card fraud targets.
Two Recent Incidents
There have been a number of costly cases that appear to back up the findings presented in infographic. In one recent three-month-long hacking incident, credit card information was stolen from 700 hotel guests resulting in losses averaging from $2,000 to $3,000 per credit card account.
In a separate incident in the Lone Star State, hotel guests are now being targeted by a new scam, according to Monica Horton, president of the Better Business Bureau of North Central Texas. "The BBB has been alerted of a scam that is again plaguing hotels and their guests, whereby a scam artist obtains the credit card information of hotel guests over the phone," said Horton.
Explaining how the scam works, Horton said, "The caller indicates they are a hotel employee, and the hotel computer system has crashed. To complete the hotel audit, they must have the credit card number. Many times, the caller also offers a discount on the room for the inconvenience. These callers are very convincing, and many hotel guests do fall for this scam."
Horton added that the calls are normally made when guests are sleeping. The BBB has yet to determine whether or not the calls are being made from within the hotels or from people who have the direct numbers to specific rooms.
The BBB of Central Texas is actively trying to get the word out about this new scam by contacting hotels. Horton wrote in a letter sent to hotels in Wichita Falls, "Please alert your hotel guests of this scam and remind them not to provide their credit card information over the phone during their stay. Let them know if there is ever a problem with billing, your staff will handle it at the front desk and not over the phone."
Can We Protect Ourselves?
CreditDonkey says that credit card users can protect themselves from identity theft by reviewing credit card purchases and regularly checking their online statements for unknown purchases. Criminals will often make numerous small "test" purchases to test the card owners' vigilance, before they try to steal a large amount.
Tran added, "Unfortunately, this is the world we live in today. We'd just be foolish to think our electronic data was safe. It is not. We must assume that all of our electronic personal information may be compromised, because that is in fact the case. This means we must be diligent about regularly checking our accounts and credit reports, just as we are about checking our windows and doors before going to bed at night."
The BBB says that people should never give out personal information over the phone if they did not initiate the call. And, while staying in a hotel, guests should only give out their information in person.
To see the complete infographic and read more coverage about credit card safety and threats in hotels, visit CreditDonkey
About CreditDonkey
CreditDonkey is a credit card comparison site that publishes credit card research, informed opinions and related news/trends that empower American consumers to make informed credit decisions. Use CreditDonkey and save time and money.
###