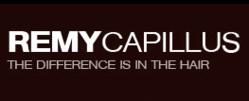 Remy Capillus is offering two distinct lines of extensions providing the consumer with the freedom to choose which serves their needs best.
(PRWEB) April 27, 2012
Remy Capillus is a trusted, family owned manufacturer of 100% natural Remy Hair Extensions based in U.S. with extensive sourcing and manufacturing experience. All Remy Capillus Human Hair Extensions offer 100% mono-directional, ethically sourced Virgin Remy Indian Human hair sourced from various Temples throughout India and the peace of mind that they have been manufactured ethically. Remy Capillus offers a wide range of products and manufacturing services, including an extensive private labeling program providing the consumer with the freedom to choose which serves their needs best while knowing that they will receive standard setting quality and award winning customer service from Remy Capillus.
Artificial hair integrations or more commonly known as Hair Extensions are methods of adding length and volume to natural a client's natural hair. Salons today are able to change their client's hair completely with one appointment. Remy Capillus expertise lies in providing their clients with the most natural looking, longest last, best feeling hair extensions on the market so as to blend perfectly with the client's own hair, making the added volume and length look natural and not artificial.
A good stylist using the right installation method and product is key to a successful installation that provides the client with the look they want without damaging the client's natural hair. Hair comes in many qualities and apart from the method of application the quality of hair in the extensions will determine whether or not they will look real, and how long they will last. All Remy Hair Extensions are sourced from a number of Indian Temples such as the Tirumala Venkateswara Temple (known for its ethical use of funds raised in its hair auction for the betterment of the surrounding community). Indian Hair is renown for its strength, softness and natural shine. Remy Capillus provides Indian Hair made Extensions at reasonable prices and never tries to pass off low quality for high quality as all of their extensions begin with 100% Virgin Indian Remy Hair.
In addition to providing standard setting quality in their extensions, Remy Capillus also works just as hard to ensure their customer service is also standard setting. Many hair extension companies work hard to generate sales, but then fail to provide that same passion after the sale has been made. This is what truly sets Remy Capillus apart from the rest of the industry, as they controlling mission statement is to provide their customers with a sense of confidence and ease knowing that regardless of where they are at in the buying process, Remy Capillus will be there to support them.