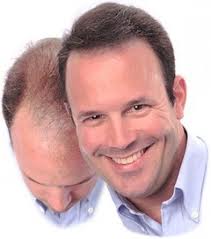 The Provillus company offers one of the only solutions that originates from an FDA registered company.
Albany, New York (PRWEB) January 05, 2013
Millions of men in the U.S. and other parts of the world struggle with thinning or balding hair lines according to medical studies. The Provillus company has created a new clinically proven hair loss spray product that is designed for direct application to the hair line to boost growth of new hair. This new spray formula is now available online and can help men in any stage of baldness to begin growing back lost hair.
Medical surgeries are available for men that seek options to stop hair loss and want to prevent new hair growth from falling out. Popular surgical procedures like follicle replacement take donor hair from a portion of the scalp unaffected by hair loss and transplant these follicles to balding or thinning areas. While these surgeries produce results, the results are not guaranteed for all men that pay for these procedures.
The new spray solution is designed to stimulate the hair follicles and regrow hair that has been lost. The Provillus company offers one of the only solutions that originates from an FDA registered company. This option is helping to provide a safe and effective solution for men going through beginning or advanced stages of male pattern baldness.
The launch of this new hair loss treatment product is designed to provide an alternative and easy solution for men. Due to the clinically proven results that can be achieved, this spray formula has been packaged with a complete 90-day guarantee. This time period has been enacted to allow men sampling the product to receive the full benefits that are offered with continued usage.
One of the incentives that are offered to men that want to sample this new spray is a multi-package dosage. More information about the different options that men have for obtaining this product is offered on the detail page of the company website.
About Provillus
The Provillus company offers its complete line of hair treatment products for men that seek solutions that are separate from surgery to combat hair loss. The clinically tested ingredients that are used in the company formulas are designed to provide safety and assurance to men as well as results. The 2012 launch of the newest product is one example of the innovations made by this company. The Provillus company provides full support to men that sample the benefits that are offered in the company formulas. A complete 90-day guarantee is offered with the purchase of all products online.