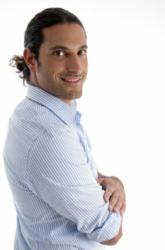 This dual purpose formula stops the loss of existing hair and stimulates the growth of stronger and thicker hair.
San Francisco, California (PRWEB) January 16, 2013
Millions of Americans, including women, struggle with hair loss each year. There are hair loss treatment options available although some people are unaware that these exist. The new website at Provillus Hair Club has been created to help inform the public about options and to present clinically tested regrowth formulas. This website and spray formula is designed to provide an educational resource center for those trying to stop existing hair loss and stimulate new regrowth.
Alopecia is one condition that can cause hair to fall out prematurely. This condition is in addition to hormonal imbalance, stress, male pattern baldness and genetics in adults. Studies are conducted each year to help offer relief solutions to those that want to avoid medical surgeries for hair restoration. While restoration options do provide results, these are usually one of the most expensive forms of treatment currently available.
The new hair club website is designed to take educational resources a step beyond traditional resources online. By adding online videos and real life examples, those suffering from the loss of natural hair can be presented with alternatives to surgeries. These alternatives could be one route used to stimulate the growth of new hair.
The spray solution that is now paired with the website launch is one of few that exists on the market. The active ingredients inside of this spray are meant for men or women with moderate to severe loss of hair. This dual purpose formula stops the loss of existing hair and stimulates the growth of stronger and thicker hair to restore the hairline.
A person who samples the hair loss spray solution now offered on the hair club website is presented with a product guarantee. This brand new 90-day time period is designed to allow sufficient time for a man or woman trying the effects of this newly released solution for the first time. This results guarantee is provided as one solution compared with similar products that vary in the results offered.
About Provillus Hair Club
The Provillus Hair Club company provides access to accurate information related to the hair loss and restoration industries. This new website was designed to provide helpful tips and strategies to those seeking immediate assistance. The spray solutions that are paired with the company website are clinically proven to regrow hair that has been lost in non-medically related ways. The Provillus Hair Club company website provides this online resource as a new solution to present alternatives to medical surgeries or herbal-based products that have a variance in quality and results.