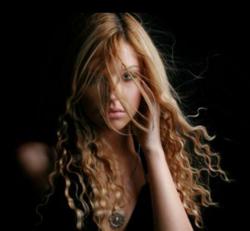 We know that students have 1,000 things to spend money on during the summer, so we really want them to save money at Natalie Salon. They will look beautiful from head to toe
Redwood City, CA (Vocus/PRWEB) June 10, 2011
Natalie Salon in the Peninsula is offering a 20 percent off welcome home special for returning students. This is a great promotion during the summer, especially for college students who are returning home from out-of-state or abroad.
"We know that students have 1,000 things to spend money on during the summer, so we really want them to save money at Natalie Salon. They will look beautiful from head to toe," said Natalie, owner of Natalie Salon.
Students spend a lot of time visiting with friends and family when arriving back from college for the summer. Events with friends usually costs money. They also like to look good for their old friends, which is why Natalie Salon decided to hold this promotion and will offer 20 percent off on manicures, pedicures, eyes, lips, legs, arms, bikini and tinting. They are also offering a 20 percent discount on selected products when this article is printed out and presented at the time of service. Natalie Salon provides a full salon service experience that will pamper and beautify customers without spending too much along the way.
For more information, call (650) 298-8586 or visit http://www.beautysalonredwoodcityca.com.
About Natalie Salon
With five locations throughout the Peninsula, Natalie Salon provides a full service salon experience and expert stylists at an affordable cost. Our stylists take great pride in providing exceptional care for every client.
Natalie Salon Hair Salon takes great pride in providing exceptional service and care. Whether you are looking for a specific style, or a little guidance, our staff is always warm, friendly, and receptive. Customer Satisfaction is very important to our Beauty Salon. Come in today to any of our locations, in Redwood City, Menlo Park, San Mateo, Palo Alto, or Los Gatos, to experience unrivaled service and care.
###