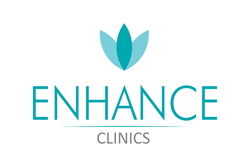 Delhi, India (PRWEB) September 23, 2014
A service that always enhances personal contentment, Enhance Clinics now offers the best and cost-effective treatment for hair transplant in Delhi and other cities like Gurgaon, Mumbai, and Lucknow. It is a very common cosmetic surgery method and most requested by the male patients. From the research, it's been seen that the reason behind baldness is genetics. This has further been dependent on the severity, and the male baldness is distributed into seven grades.
The trained and experienced surgeons of Enhance Clinics take hair from the sides and back of the head and also grafting is performed to the bald area by single hair grafts and Follicular Unit Transplant Technique (FUT). Besides this, they even offer treatment for other various problems and the services includes Cosmetic surgery, Liposuction, and many others.
Whilst discussing about Liposuction that their surgeons use in the treatment, the results are totally dependent on the prospects of patients and the quantity of fat which gets suctioned from the particular area. Further, a spokesperson from Enhance Clinics mentions, "Usually, patients with good elastic skin who go for recontouring of particular areas are very happy. Also in case of some patients, all unwanted fat cannot be removed in the first sitting. In such cases, liposuction may have to be repeated. A second liposuction cannot be done on the same area until all the swelling has gone down from the area, i.e. about 4–6 months from the first surgery. However, liposuction of a different area can be done even as early as one month later."
Indeed, the patients will receive personal attention from Enhance Clinics' employees and regarding charges it is very affordable.
About Enhance Clinics-
Enhance Clinics is guided by Dr. Manoj Khanna, Chairman & world renowned Cosmetic & Hair Transplant Surgeon. Also, they use state-of-the-art technology, with a panel of extremely qualified doctors and skin therapists. Their esteemed clients are well known film stars, cricketers & celebrities. Beauty with a medical approach defines them. Their dermatology/ aesthetic surgery and hair transplant procedures are under one roof.
For more information, please visit- http://www.enhanceclinics.in/
Follow Enhance clinics in Greater Kailash, Delhi on Google+: https://plus.google.com/113283836331967244363
Punjabi Bagh: https://plus.google.com/+EnhanceclinicsInPunjabiBaghNewDelhi/