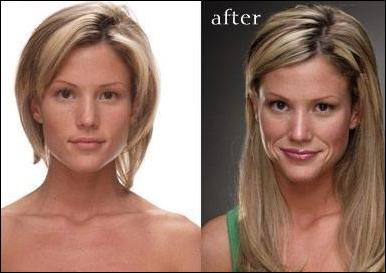 That's not the case now
West Bridgewater, MA (PRWEB) April 30, 2007
Glamorous shouldn't be an adjective reserved for only today's hottest celebrities, especially since it's easier than ever to look like a star. Hair extensions are quickly becoming the hottest fashion accessory in Hollywood and for women across the U.S. who want to stimulate their look. From FOX's American Idol stars to sophisticated spring brides, hair extensions are becoming mainstream accessories.
More and more women are making hair extensions part of their beauty routine because they are extremely affordable. Many products found at the trendy, fashionable online wig and hair extensions store, WigShop.com start at less than ten dollars. Shoppers can choose from popular Easihair extensions for dramatic looks to 100% human hair clip-ins.
Today's hair extensions are easy to wear and maintain. In the past, the extensions had to be glued or weaved into the hair by a professional in such a way that often times damage was caused to a women's natural hair. "That's not the case now," said S J Moore from WigShop.com. "Today extensions can be clipped into place with a few simple steps and can add natural body or length to hair."
Also topping the list for a trendy celebrity fashion accessory: wigs. Britney Spears has unveiled a string of contemporary wigs, of which several styles can be found at WigShop.com. From the popular Florence Human Hair Wig to the Chanel Wig, Spears has to keep a variety of wigs on-hand to supply her newest fashion feature. And she's not alone. Among celebrities known to wear lace-front wigs are Beyoncé, Gwen Stefani, Li'l Kim, and Tyra Banks.
The social taboo associated with wearing false hair is wearing thin. Hair extensions and wigs used to be associated with illness, but with the increased celebrity exposure, they are seen today as in vogue fashion accessories.
WigShop.com is the premier online store for trendy, fashionable wigs, hair extensions, and hair related products and offers a unique style guide to help customers choose the best wig and color options. Launched in 2005 WigShop.com features products from top designers, stylists and celebrities including Jessica Simpson and Ken Paves, Raquel Welch, Naomi Sims, Star Jones, Paula Young, and many more. Orders can be placed online at http://www.WigShop.com or by calling 1-800-689-2587.
# # #