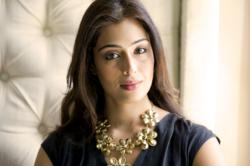 What a beautiful gift from East to West!
Oyster Bay, NY (PRWEB) May 10, 2012
Punit Juneja, President of Remy Hair Secrets was born and raised in the United States. Ever since she moved to India and became a celebrity there, she has been developing Indian virgin hair line. Recently, Indian hair has become a common name among celebrities because of her efforts. Celebrities have now turned to the Indian hair because of its superior quality and longevity. Nothing compares to the strength, texture and durability of Indian hair. Due mostly to tradition, Indian women follow vigorous routines to maintain their healthy locks. This means no dyes, no chemicals, thus leaving the hair in its most pristine form, virgin.
Virgin hair is unprocessed hair. This means it has never been treated with chemicals; therefore there are no color deposits in it. Since the hair is in its most natural condition, it is very receptive to most alterations, color or texture. Remy Hair is the highest grade of human hair. It is the top choice when making hair extensions, wigs and other hairpieces. Remy hair is considered the best quality human hair because the cuticles are kept intact. Preserving the hair cuticles and maintaining the natural direction in which the hair grows, allows for a much more natural appearance. This not only allows for the hair to be shinier, silkier and softer than non-Remy hair, but also makes it essentially matte and tangle free, leaving clients and stylists far more satisfied.
Remy Hair Secrets has been the first choice of stylists and celebrities for a long time. There are many stars in both Hollywood and Bollywood using Indian hair extensions for their film shoots and for their everyday wear.
Punit Juneja, President of Remy Hair Secrets writes, "Over the years we have started customizing the textures of the hair as well. Previously we only offered Virgin Indian Hair in 2 shades. This is because all our hair comes from India; and most of the women there have dark colored hair. Over time we realized women wanted hair in more textures and colors. We started to steam process the hair to create the desired textures without damaging the hair with chemicals. Thus came about our Body Wave, Brazilian Curly, Yaky Straight and Indian Wavy styles."