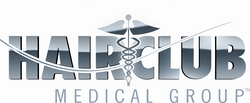 By adding the surgical solution to Tysons Corner, we're not only helping our clients in that area, but also members from our centers in Columbia, MD and Chesapeake, VA. There are about 2,500 members from these 3 centers alone, one of our biggest client bases in the country
Mc Lean, VA (PRWEB) December 8, 2009
Good news for those suffering from hair loss living in the Virginia/Maryland/DC areas. Hair Club in Tysons Corner will bring additional convenience to its customers by offering hair transplant surgery. The Hair Club, http://www.hairclub.com, hair loss treatment center is located at 7900 Westpark Drive, Suite T-100, McLean, Virginia, (703) 778-0441. The center is one of more than 95 Hair Club locations in the U.S. Hair Club Medical Group is a network of physicians whose hair transplant practices are managed by Hair Club.
"Tysons Corner was already one of our more state-of-the-art centers, and had been remodeled just 4-5 years ago. We have completely refurbished the center to accommodate physician offices and procedure suites, and are very pleased with the results," said Mike Nassar, Hair Club's vice president of the Northeast Region.
The expanded center features all proven hair loss solutions: non-surgical Bi-Matrix Strand-by-Strand® hair replacement; microscopic follicular unit hair transplants; and a hair therapy system that works to stimulate hair growth in thinning areas. Hair transplant surgery at the Tysons Corner center will be performed by Dr. Samuel Botta.
Each Hair Club center operates with a customer-oriented team of hair loss surgery experts, including numerous Hair Club stylists, who are all licensed cosmetologists and specially trained hair restoration professionals.
"By adding the surgical solution to Tysons Corner, we're not only helping our clients in that area, but also members from our centers in Columbia, MD and Chesapeake, VA. There are about 2,500 members from these 3 centers alone, one of our biggest client bases in the country," said Nassar. Follicular unit transplants represent the Gold standard in hair transplant surgery and Hair Club Medical Group is pleased to be able to offer this now at the Tysons Corner location.
The Tysons Corner center will begin scheduling hair transplant surgical procedures in mid-December.
Hair Club Medical Group is a network of hair transplant physicians throughout 25 states whose practices are managed by Hair Club.
Hair Club is the largest company in the hair restoration and hair replacement industry, with more than 95 locations throughout the United States, Canada, and Puerto Rico. The company was founded in 1976 by Sy Sperling, known by the trademark phrase "I'm not only the Hair Club President, I'm also a client." For more information visit http://www.hairclub.com.
###