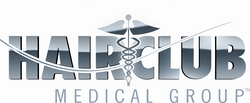 I'm not only the Hair Club President, I'm also a client.
Bloomington, IL (PRWEB) April 20, 2010
For men and women suffering from hair loss in the Bloomington, Illinois area, there's great news. Hair Club in Bloomington will begin offering hair transplant surgery to its members. The Hair Club http://www.hairclub.com hair loss treatment center is located at 207 W. Jefferson Street, Suite 502, Bloomington, IL 61701, (309) 829-9953. The center is one of more than 95 Hair Club locations in the U.S. and Canada. Hair Club Medical Group is a network of physicians whose hair transplant practices are managed by Hair Club.
"Clients in Bloomington realize the surgical solution is a sound one, so it makes sense we offer it to our members," said Steve Stickney, Hair Club's vice president of the Central Region.
The Bloomington center will now offer all proven hair loss solutions: non-surgical Bio-Matrix Strand-by-Strand® hair replacement; microscopic follicular unit hair transplants; and a hair therapy system that works to stimulate hair growth in thinning areas. Hair transplant surgery for the center will be through Dr. Dan Didocha of Hair Club Medical Group and patients can elect to have procedures performed in either Cincinnati or Detroit. Dr. Didocha is a hair restoration veteran with 16 years experience, and has performed over 13,500 hair transplantation procedures.
Each Hair Club and Hair Club Medical Group center operates with a customer-oriented team of hair restoration experts, including numerous Hair Club stylists, who are all licensed cosmetologists and specially trained hair restoration professionals.
"In addition to now offering the surgical solution, we also finished a complete interior remodel," said Stickney, "The center is twelve years old, but now looks brand new. We've upgraded everything; adding new equipment, furniture, and the latest computers. It has all the same features and amenities of our large market locations."
The Bloomington center began scheduling consultations for hair transplant surgical procedures for new and existing clients in mid-April.
Hair Club Medical Group is a network of hair transplant physicians throughout 25 states whose practices are managed by Hair Club.
Hair Club is the largest company in the hair restoration and hair replacement industry, with more than 95 locations throughout the United States, Canada, and Puerto Rico. The company was founded in 1976 by Sy Sperling, known by the trademark phrase "I'm not only the Hair Club President, I'm also a client." For more information visit http://www.hairclub.com.
###