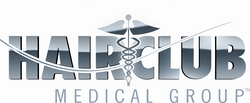 I'm not only the Hair Club President, I'm also a client.
Boca Raton, FL (PRWEB) May 25, 2010
One year ago Julian White began sharing details of his own hair loss journey, which includes video and photos of his hair transplant surgery, on the "From Bald to Bold" page on the Hair Club website, http://www.hairclub.com/frombaldtobold. Julian has kept busy, blogging about his progress, and interacting with fellow hair loss sufferers on YouTube, Facebook and Twitter.
"One thing I noticed when I began thinking about getting a hair transplant, was that there wasn't a lot of good information out there about the process - what a person actually goes through, how it works, etc.," said Julian White. "I approached Hair Club about filming my procedure and sharing the results, and my progress, with other people who might be considering a hair transplant."
What started as a grass-roots effort by an average guy who happened to be a proponent of what Hair Club does for men and women experiencing hair loss, has really taken off. One year in, Julian has over 445 people who like his Facebook page, 125 people following him on Twitter and over 10,000 channel views on YouTube.
"Our YouTube pages are the most popular," Julian said, "People like the visual - they can see the results for themselves. On Facebook, while we have about 500 people who like the page, we get over 2,500 page views per month."
In addition to his social networking endeavors, Julian recently completed a satellite media tour, appearing on morning television programs, and radio, sharing his experiences and providing hair transplant resources to those who might be considering doing something about their hair loss, but need more information before acting.
Hair Club offers a variety of hair loss solutions and each person is consulted individually as to what might be the best option for them. Follicular unit hair transplants represent the Gold standard in hair transplant surgery, and is the path Julian took. These follicular unit procedures have an end-result, which is to provide hair coverage that's closest to the way hair looks and grows naturally. The procedures are performed by Hair Club Medical Group, a network of physicians whose hair transplant practices are managed by Hair Club.
During a hair transplant procedure, follicular units containing one, two or three hairs are moved from a donor site at the back of the head to the areas where hair growth is needed. Once transplanted, the follicles are no longer susceptible to hair loss and will naturally continue to grow.
Very frequently a person's hair is linked to their confidence level, so if man or woman is experiencing hair loss, it can be quite traumatic. Julian's social network efforts not only serve to inform other hair loss sufferers of what he went through personally, but to share his progress, in addition to offering a community for others experiencing the same things he is.
"What I do is not a one-way communication like when you visit a website. This is a two-way communication where people can ask me questions and I'll answer personally. I've had email correspondence with men and women around the country, heartfelt people who truly want information that can help them."
Users can go to Julian's YouTube pages and literally follow weekly progress of his hair transplant in time-lapse - from week 1 through week 52. Currently there are about 60 videos by Julian on YouTube. In addition to his own progress, there are video podcasts where Julian interviews Ryan Blasing and Richard Neve, who also have undergone hair transplantation. Their progress and experiences are tracked as well.
Julian is very happy with the results of his hair transplant surgery, and has no regrets. He has noticed increased confidence, and likes the way friends and family members compliment how he looks.
The future seems very bright, as Hair Club has embraced what Julian has been doing and there are even plans to offer a free hair transplant surgery as a giveaway to someone in Julian's community. So if you're a person who's suffered from hair loss, and want to do something about it, send in your questions and maybe Julian will interview you too.
To celebrate Julian's first year of "From Bald to Bold," and to learn more about his YouTube, Facebook and Twitter communities, visit him online at the Hair Club website today.
Hair Club Medical Group is a network of hair transplant physicians throughout 25 states whose practices are managed by Hair Club.
Hair Club is the largest company in the hair restoration and hair replacement industry, with more than 95 locations throughout the United States, Canada, and Puerto Rico. The company was founded in 1976 by Sy Sperling, known by the trademark phrase "I'm not only the Hair Club President, I'm also a client." For more information visit http://www.hairclub.com.
###