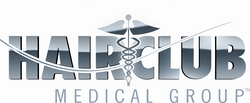 The Queens center is going to be very convenient for residents of the area. They no longer will have to go into the city for their hair loss treatment
Kew Gardens, NY (PRWEB) October 26, 2010
If you're suffering from hair loss and live in the New York metropolitan area, a new ally is headed your way. A brand new Hair Club®, http://www.hairclub.com, hair loss treatment center is located at 80-02 Kew Gardens Road, Suite #1010, Kew Gardens, NY 11415, (347) 901-5758. The center is one of more than 95 Hair Club locations in the U.S. and Canada. Hair Club Medical Group is a network of physicians whose hair transplant practices are managed by Hair Club.
"The Queens center is going to be very convenient for residents of the area. They no longer will have to go into the city for their hair loss treatment," said Mike Nassar, Hair Club's Vice President of the Northeast Region. "Clients in Queens will have all proven solutions to choose from - The Non-Surgical Bio-Matrix, EXT® Extreme Hair Therapy, and hair transplant surgery."
Patients of the Queens Hair Club center will be able to purchase their hair transplant surgery at the new location. The procedure itself will take place at the Manhattan center, which is just a short 20 minute train ride away. Hair transplant surgery for the center will be through Dr. Roy Stoller, an experienced board certified facial plastic surgeon, who has been practicing follicular unit hair transplantation since 2002.
Each Hair Club and Hair Club Medical Group location operates with a customer-oriented team of hair restoration experts, including numerous Hair Club stylists, who are all licensed cosmetologists and specially trained hair restoration professionals.
"The new center is a beautiful facility - very large at over 6,000 square feet - with 9 full-service styling rooms and the space to handle between 600-800 members at full capacity," said Nassar, "We really wanted to be in Queens, and think convenience is one of the big selling points for our clients. Queens is the most densely populated borough, and our center will be easily accessible to the 2.5 million people living there."
The Queens center will be open for new and existing clients on October 26th.
Hair Club Medical Group is a network of hair transplant physicians throughout 29 states whose practices are managed by Hair Club.
Hair Club is the largest company in the hair restoration and hair replacement industry, with more than 95 locations throughout the United States, Canada, and Puerto Rico. The company was founded in 1976 by Sy Sperling, known by the trademark phrase "I'm not only the Hair Club President, I'm also a client." For more information visit http://www.hairclub.com.
# # #