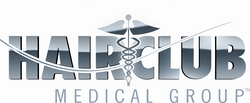 We're very excited about this
Oklahoma City, OK (PRWEB) November 2, 2010
For men and women suffering from hair loss in the Oklahoma City area, there's good news. The recently relocated center will now be selling hair transplant surgery to new and existing clients. Hair Club®, http://www.hairclub.com. hair loss treatment center is located at 5100 N. Brookline Avenue, Suite 780, Oklahoma City, OK 73112; (405-308-4182). The center is one of more than 95 Hair Club locations in the U.S. and Canada. Hair Club Medical Group™ is a network of physicians whose hair transplant practices are managed by Hair Club.
"We're very excited about this," said Steve Stickney, Hair Club's Vice President of the Central Region. "Clients in Oklahoma City will have all 3 proven solutions to choose from - The Non-Surgical Bio-Matrix, EXT® Extreme Hair Therapy, and now hair transplant surgery."
By late-October, Oklahoma City Hair Club patients will be able to purchase their hair transplant surgery. The procedure itself will take place at the Dallas center, which is about 3 hours away due South by car. Hair transplant surgery for the center will be through Dr. Robert McClellan of Hair Club Medical Group. Dr. McClellan is a hair restoration veteran with 22 years experience, and has performed over 10,000 hair transplantation procedures.
Each Hair Club and Hair Club Medical Group center operates with a customer-oriented team of hair restoration experts, including numerous Hair Club stylists, who are all licensed cosmetologists and specially trained hair restoration professionals.
"The Dallas center is a beautiful facility, with 3 state-of-the-art operating rooms, and is just 2 years old," said Stickney, "The real selling point though is our experienced and gifted doctor. Dr. McClellan has been a physician for 30 years, and has worked exclusively in hair transplantation since 1988. His staff is almost as tenured as he is - the team has been together in the Hair Club network for 7 years now."
The Oklahoma City center began scheduling hair transplant surgical procedures for new and existing clients beginning in mid-October.
Hair Club Medical Group is a network of hair transplant physicians throughout more than 25 states whose practices are managed by Hair Club.
Hair Club is the largest company in the hair restoration and hair replacement industry, with more than 95 locations throughout the United States, Canada, and Puerto Rico. The company was founded in 1976 by Sy Sperling, known by the trademark phrase "I'm not only the Hair Club President, I'm also a client." For more information visit http://www.hairclub.com.
###