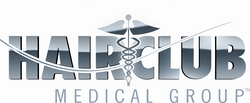 The most essential ingredients to a successful hair restoration are the physician and staff who perform the procedures
Boca Raton, FL (PRWEB) February 1, 2011
When it comes to hair transplant surgeons, Dr. Daniel Didocha of Hair Club Medical Group™ is not only one of the most experienced physicians, but also one with a very interesting story. Dr. Didocha was recently named hair transplant "Surgeon of the Month" by the International Society of Hair Restoration Surgery (ISHRS) in the November/December 2010 volume of the Hair Transplant Forum International. Hair Club Medical Group™ is a network of physicians whose practices are managed by Hair Club http://www.hairclub.com.
Dr. Didocha has been honored for a lifetime of work and innovation within the medical field and as of 1984, as a leader in the area of hair restoration. The article details Dr. Didocha's life - from his childhood in Queens, NY, through service time in the U.S. Navy, where he began a love affair with the field of medicine (Hospital Corpsman Program), to education both at Michigan State University (Doctorate of Osteopathic Medicine) and Tennessee Temple University (Bachelors of Art in Psychology).
Dr. Didocha's story is one of perseverance, as he was told along the way that he was "too old" to enroll in premedical courses due to his time spent serving his country. This did not slow down Dr. Didocha, who continued with his schooling and ultimately joined a family doctor in practice until an opening came up in the emergency room department in Rochester, Michigan. There he became certified as an ER physician. Dr. Didocha worked both as a family physician and part-time ER doctor from 1977 to 1992, when he became focused on the field of hair transplant surgery.
Dr. Didocha joined Hair Club and has since performed over 15,000 hair transplant procedures for locations in Bloomington, Cincinnati, Cleveland, Columbus, Detroit, Indianapolis, Lexington and Louisville. He is a board certified professional, and has acted as chairman of the oral examination for the American Board of Hair Restoration Surgery (ABHRS), as well as president of the organization.
"The most essential ingredients to a successful hair restoration are the physician and staff who perform the procedures," Dr. Didocha said. "A physician's experience, commitment to hair transplantation and dedication to patient care, from the initial consultation through the entire process, are critical factors in ensuring your hair restoration goals are achieved. Excellent results do not happen by accident."
Dr. Didocha is continually looking for ways to give back to the hair transplant surgeon community that has enriched his personal and professional life so much, and was thus selected as the ISHRS "Surgeon of the Month." Congratulations, Dr. Didocha.
Hair Club Medical Group is a network of hair transplant physicians throughout more than 25 states whose practices are managed by Hair Club. Only a Hair Club Medical Group™ physician can determine if a patient is a candidate for a hair transplant procedure.
Hair Club is the largest company in the hair restoration and hair replacement industry, with more than 95 locations throughout the United States, Canada, and Puerto Rico. The company was founded in 1976 by Sy Sperling, known by the trademark phrase "I'm not only the Hair Club President, I'm also a client." For more information visit http://www.hairclub.com.
# # #