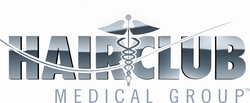 "This year we are excited to maintain this momentum and increase our presence in the Canadian market with the opening of five new centers." - Hair Club CEO Darryll Porter
Boca Raton, FL (PRWEB) February 08, 2012
Hair Club®, North America's largest provider of all proven hair restoration services, today unveils plans for a major business expansion within the Canadian market with five new center openings slated for 2012. Toronto based Dr. Jeff Donovan, M.D., Ph.D. has been appointed to Hair Club Medical Group®.
Since its founding over 35 years ago, Hair Club has provided services to more than 500,000 clients with 97 locations throughout North America. In Canada, Hair Club currently has five centers located in Vancouver, Calgary, Toronto, Mississauga and Halifax. Having established these centers starting in 1994, the company aims to expand their reach, delivering leading hair restoration services to a wider audience of men and women.
With the new centers planned in downtown Toronto, Ottawa, Winnipeg, Burlington and Edmonton, Hair Club is scheduled to open the first, located in downtown Toronto, in mid-March 2012.
"Hair Club® celebrated its 35th anniversary in 2011, marking major business milestones, including two new business center openings in North America," states Hair Club CEO Darryll Porter. "This year we are excited to maintain this momentum and increase our presence in the Canadian market with the opening of five new centers. We are also glad to add Dr. Donovan to the stellar team of Hair Club Medical Group physicians."
Based in Ontario, Dr. Jeff Donovan, certified by the American Board of Dermatology and Royal College of Physicians and Surgeons of Canada, will oversee Hair Club Medical Group® procedures throughout all Ontario Canadian centers. Both an experienced dermatologist and hair transplant physician, Dr. Donovan specializes in two areas of hair restoration - hair transplantation and the treatment of complex presentations of hair loss. Dr. Donovan received his Ph.D. in Cell Biology from the University of Toronto and is actively involved in research and education programs related to hair loss. Dr. Donovan has been recognized for his research endeavors and leadership by a number of prominent organizations, including The International Society of Hair Restoration Surgery.
About Hair Club:
Founded in 1976 by Sy Sperling, Hair Club (http://www.hairclub.com) is the leader in hair restoration and the largest company in the industry offering all proven hair loss solutions. Hair Club has granted more than 500,000 men, women, and children an experience that truly changed their lives. Today, Hair Club has 97 locations throughout the United States, Canada, and Puerto Rico and is a wholly-owned subsidiary of Minneapolis-based Regis Corp, the largest hair salon operator in the world. Regis brands include: Jean-Louis David, Vidal Sassoon, Supercuts, Mastercuts and many more.
###