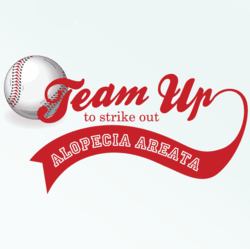 Bainbridge, PA (PRWEB) October 19, 2011
Hair Direct, an online hair replacement company, recently concluded a successful month-long fundraising and awareness drive to benefit The National Alopecia Areata Awareness Foundation (NAAF). The fundraising campaign raised over $2,400 and coincided with Alopecia Areata Awareness Month, which took place in September.
Hair Direct's "Team Up to Strike Out Alopecia Areata" campaign (inspired by NAAF's national, baseball-themed effort) included two local bake sales, a raffle for 2012 Philadelphia Phillies baseball tickets and a HairDirect.com donation page. All the money raised during these events was matched by Hair Direct, bringing the total effort to just over $2,400. Hair Direct has also covered all administrative costs associated with the drive, ensuring that 100% of contributions go to NAAF.
Turning the company's modest kitchen into a full-fledged bakery, 20 Hair Direct employees gave over 75 hours of their personal time to bake, decorate and package 1,220 treats for the bake sale as well as oversee donation booths at several Central Pennsylvania locations.
"Many of our clients suffer from alopecia areata and our employees were driven to help this cause; they jumped in with both feet," said Brandon Andrews, Hair Direct vice president. "NAAF's support and guidance was crucial to this campaign's success and we look forward to partnering with them again."
Hair Direct's fundraising effort rolls into NAAF's 2011 National Alopecia Areata Awareness campaign, which has raised approximately $40,000 to date at events throughout the United States.
Since 1981, NAAF (naaf.org) has been the internationally-recognized hub for research, support and education about alopecia areata, an incurable autoimmune hair loss disease that affects over five million men, women and children across the United States and 117 million people worldwide.
About Hair Direct
Founded in 1998, Pennsylvania-based Hair Direct Inc. is a mail order hair replacement company. With clients worldwide, the company provides nonsurgical hair replacement systems (hairpieces, toupees, etc.) for both men and women. Hair Direct also sells a complete line of attachment and maintenance products online at http://www.hairdirect.com/store. The company has a manufacturing facility in Qingdao, China.
For more information or to arrange an interview with Hair Direct management, please contact Brandon Andrews at (717) 426-4333 or email brandon(at)hairdirect(dot)com
###