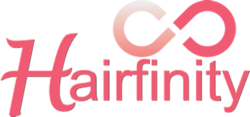 Chicago, IL (PRWEB) October 31, 2012
Hairfinity's dedication to helping women lead healthier lives has recently been demonstrated with it's pink level sponsorship of the Hair's A Cure breast cancer awareness event taking place in Chicago on November 3rd.
"Hairfinity believes that true beauty begins with taking care of your body and living a healthy lifestyle," said Tymeka Lawrence, founder of Brock Beauty, the maker of Hairfinity. "We're proud to sponsor an event that promotes breast cancer awareness and early detection, as well as educating people on healthy eating and living."
30% of everything raised will be donated to Pin-A-Sister, a breast cancer awareness campaign to educate and engage women in taking control of their breast health. The remaining proceeds will be put in Hair's A Cure, Inc., to begin funding cancer treatments of African American women and men when they open their doors on Oct. 1, 2013.
Hair's A Cure: A Pink & Black Affair will be held at The Ray and Joan Kroc Corps Community Center from 4-8 pm. The event will feature vendors, giveaways, raffles, and a memorial service to remember those who have lost their battle with breast cancer and to honor breast cancer survivors in the Chicago community. Tickets can be purchased on the Hair's A Cure website. Be sure to come check out Hairfinity in the vendor section at the event!
About Hairfinity®
Hairfinity® is Brock Beauty's best-selling product, and is a nutritional supplement that contains essential nutrients for healthy hair. Hairfinity vitamins can help your achieve longer, stronger, healthier looking hair. This potent and effective formula contains Vitamins A, C, and D, a B-Vitamin Complex, Biotin, MSM, and more. Two capsules are taken per day, and each bottle contains a one-month supply. Results can be seen in as little as one month.
About Hair's A Cure, Inc.
Hair's A Cure is a breast cancer foundation that seeks to celebrate the love of healthy black hair and bodies while raising awareness and funds for breast cancer treatments – predominantly in the African American race.