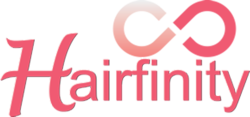 Los Angeles, CA (PRWEB) November 04, 2012
Actress and model Claudia Jordan was featured in a recent issue of LA Splash Magazine as she filmed on the set of the upcoming Hairfinity infomercial.
Best known for appearances as a model on Deal or No Deal and Celebrity Apprentice, Jordan has been hard at work filming the Hairfinity infomercial over the past few weeks. The infomercial will feature Jordan and Brock Beauty Ambassador and TV Host Stephanie Bauer telling their personal experiences with Hairfinity, along with testimonials of women from around the US who have had success using the vitamins.
Be sure to check out her interview online and get a sneak peek at some behind-the-scenes pictures of the new infomercial!
About Hairfinity®
Hairfinity® is Brock Beauty's best-selling product, and is a nutritional supplement that contains essential nutrients for healthy hair. Hairfinity vitamins can help your achieve longer, stronger, healthier looking hair. This potent and effective formula contains Vitamins A, C, and D, a B-Vitamin Complex, Biotin, MSM, and more. Two capsules are taken per day, and each bottle contains a one-month supply. Results can be seen in as little as one month.
About Brock Beauty, Inc.
Brock Beauty, Inc. is an innovative natural hair and skin care company committed to delivering lasting results and affordable, healthy solutions to enhance and preserve your natural beauty. Founded in 2004, Brock Beauty has created an advanced natural formula for hair and skin care, with a special emphasis on growth and maintenance that can be found in their popular line of products including: Hairfinity®, Essentious®, Dermera®, Dermera Glow® and Infinite Lash®.