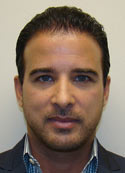 We have built this brand and the practice around delivering the results my patients expect every day, explains Dr. Bolton
Franklin, TN (PRWEB) July 27, 2012
The hair transplant industry has gone in many different directions over the last 50 years! Gone are the days of the plugs, which were sometimes referred to as a doll's head or corn rows. In 1992 the industry morphed into the "state of the art gold standard" now called follicular unit transplantation. Hair transplant surgeons have been trying to deliver three basic demands from their patients. Those demands are a total natural hairline, solid acceptable density behind that hairline, and an undetectable scar in the donor area. There is even a robotic machine being used to extract the donor, but it falls short on density demand. "This technology is absolutely amazing," stated Steve Cook, COO at Great Hair Transplants. "Our brand is built around delivering outstanding results to the patient in just one procedure. This time Dr. Bolton has simply outdone himself," he added. Dr. Bolton is now combining his innovative MaxHarvest™ technique with has been coined "the Bolton Edge". The Bolton Edge technique is able to yield the maximum hairs needed delivering the maximum density but with no detectable scar.
Great Hair Transplants has two fully staffed state of the art surgery centers:
Corporate Headquarters
2000 Meridian Blvd.
Suite 270
Franklin, TN. 37067
2715 East Oakland Park Blvd.
Entire Second Floor
Fort Lauderdale, FL. 33306
Great Hair Transplants and Dr. Brett Bolton have been helping people suffering from hair loss for 15 years! Dr. Bolton is best known for delivering maximum density for half the price! Patients travel in from all over the world for the state of the art technology and outstanding patient care. The website, http://www.GreatHairTransplants.com has been recently converted into a video format where patients can watch the procedure, view the results, and watch patients testimonials in the privacy of their own home.