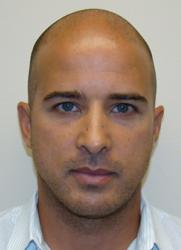 "It is extremely important to me that each and every one of my patients receives the best possible experience anytime they visit for surgery or follow up"
Brentwood, Tennessee (PRWEB) August 28, 2012
Patients will now enjoy a much larger facility with leading-edge surgical rooms equipped with 60 inch TV screens and a surround sound amphitheater effect. There are separate waiting rooms for friends and family also equipped with multimedia entertainment. Dr. Bolton has been delivering innovative hair restoration surgery to his patients for more than 15 years. The front end of the building will provide all the patient comfort you would expect from a world-class hair restoration company. The facility also includes a fully equipped pre-operative room for the doctor to perform surgical design and planning with the patient. There is a separate post-operative room for patients to relax after the procedure while the medical staff covers all post-op care instructions. The back office section of the facility will accommodate the entire executive staff of Great Hair Transplants.
Great Hair Transplants has two fully staffed state of the art surgery centers:
Corporate Headquarters
8115 Isabella Lane
Suite 6
Brentwood, TN. 37027
Southeastern Location
2715 East Oakland Park Blvd.
Entire Second Floor
Fort Lauderdale, FL. 33306
Great Hair Transplants features Dr. Brett Bolton's MaxHarvest™ hair restoration procedure where patients benefit from a maximum number of hairs moved in one procedure and an undetectable donor scar. The results speak for themselves. Great Hair Transplants launched a video based website where patients can view hundreds of before and after videos including one on one patient testimonials. "The hair restoration industry offers many different solutions for those suffering from hair loss", stated Steve Cook, COO at Great Hair Transplants. "Many of those solutions are difficult for the hair loss patients to research. We have made it easy for them! The website discloses everything anyone with hair loss needs to know", he added.