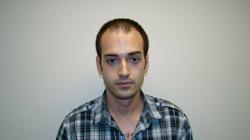 "The goal is to deliver better results than any patient's highest expectations"
Brentwood, TN (PRWEB) August 29, 2012
Great Hair Transplants offers its MaxHarvest™ hair restoration procedure in Fort Lauderdale, Florida and Brentwood, Tennessee. Dr. Brett Bolton performs the procedure at both locations. The demand has been so great the company has now decided to expand the brand. Great Hair Transplants is offering a preceptorship opportunity for experienced doctors interested in offering the MaxHarvest™ technique at their practice. These surgeons will become affiliate partners. The expansion of the brand will allow patients nationwide to find a location closer to where they reside. The MaxHarvest™ procedure has been gaining worldwide acclaim the past few years. Patients who are looking for maximum hair density as their primary goal have been blown away by the results. The company is also launching a separate website in support of the program. "The goal is to allow Dr. Bolton to share his innovative techniques with some colleagues in the industry," stated Steve Cook, Chief Operating Officer at Great Hair Transplants. "The results are so incredible it is now the time to expand," he added. The company's marketing department has designed a secondary brand focusing on a pricing model. Hair loss does not discriminate. Now, even people with moderate incomes looking for hair restoration will have an opportunity to receive outstanding results. The company has been extremely successful in the high end demographic. The new brand will create more exposure and allow patients on a budget to benefit from Dr. Bolton's techniques. The website for the brand will be Hair Transplant Pricing.
Great Hair Transplants offers a two-day preceptorship in the Fort Lauderdale surgery center. Doctors who are interested can contact Amy Schmitt, Amy(at)greathairtransplants(dot)com.
The company has two surgery locations:
Corporate Headquarters
8115 Isabella Lane
Suite 6
Brentwood, TN. 37027
2715 East Oakland Park Blvd.
Entire Second Floor
Fort Lauderdale, FL. 33306
Dr. Brett Bolton and Great hair Transplants have been delivering exceptional results for people with hair loss for more than 15 years. The MaxHarvest™ brand is focused on delivering superior density, an extremely natural hairline, and an undetectable scar known as the Bolton Edge.