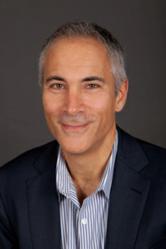 Hair transplantation requires the artistic judgment and execution of the surgeon
Miami, FL (PRWEB) June 03, 2013
Prominent Miami and NYC facial plastic surgeon and hair transplantation specialist Dr. Jeffrey S. Epstein has been featured in the April, 2013 edition of PSP: Plastic Surgery Practice magazine with his article titled "The Face: Are Hair Transplant Surgeons Really Necessary?"
PSP: Plastic Surgery Practice is a monthly print magazine which serves as the industry's leading source for the latest, most up-to-the-minute information within the field of plastic surgery. PSP regularly publishes information on clinical innovations, new and emerging products and technologies, practice management trends, and news. They are known for providing thought-provoking, well-organized articles from the industry's leading practitioners which get to the core of complex and often controversial issues within the field of plastic surgery.
Dr. Epstein is pleased to contribute to the April 2013 issue with his article titled "The Face: Are Hair Transplant Surgeons Really Necessary?" In the article he discusses robotic devices like the NeoGraft® and ARTAS® systems which have received much promotion recently for their use in hair transplant surgery. While Dr. Epstein promotes technology, he also underscores the importance of the surgeon, saying, "These devices DO NOT and cannot assure an aesthetic result. Like any other plastic surgery procedure, hair transplantation requires the artistic judgment and execution of the surgeon, whose plan can only be carried out by a team of experienced assistants." Read the article in full here.
Dr. Epstein is a board certified facial plastic surgeon, otolaryngologist and hair restoration specialist, and the Director of the Foundation for Hair Restoration. He is world renowned as an expert within the field of surgical hair restoration, with more than 19 years of hair restoration experience and 24 years as a facial plastic and reconstructive surgeon. He maintains full-time offices in Miami, Florida, and New York City, and serves as a voluntary assistant professor at the University Of Miami Department Of Otolaryngology, Division of Facial Plastic Surgery.
Dr. Epstein specializes in hair replacement procedures like FUM/FUG, FUE, hair transplant repair, hairline lowering, female hair restoration, as well as facial procedures like rhinoplasty and aging face surgery. To contact Dr. Epstein, call (305) 666-1774 in Miami or (212) 759-3484 in New York or visit him online at http://www.foundhair.com/.