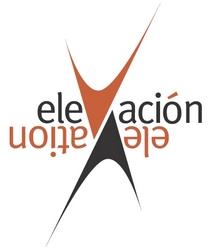 This was the first time that all Hispanic media outlets in Washington, DC came together to support a unified cause.
Laurel, MD (Vocus) March 2, 2010
On Saturday, February 27th, Elevación Ltd., a leading Hispanic advertising and communications agency, brought together the Washington Metropolitan Area Hispanic media outlets to jointly host a dance benefit for Haiti from 4pm - 11pm at Laurel Park Racecourse. This was the first time that all Hispanic media outlets in Washington, DC came together to support a unified cause. The effort drew a crowd of over 400 people, many of them families and activists, and raised a total of nearly $7,000 for the Red Cross relief efforts in Haiti.
The benefit, dubbed "Hola Haiti: Baile Humanitario" (Hello Haiti: Humanitarian Ball), was built as an opportunity for the diverse Hispanic community to gather together and meet their favorite media personalities, enjoy different types of music provided by the stations, and pose for pictures with friends, family and local celebrities. Participating media partners included, in alphabetical order: local television stations Telemundo and Univision/Telefutura; El Zol, La Nueva, and Viva from the radio; and the newspapers El Tiempo Latino and Washington Hispanic. Each outlet promoted the event to their listeners, viewers and readers encouraging involvement in this fundraiser; and donated significant time by their personalities and DJs for the evening.
The American Red Cross was on hand to take donations from participants starting at an initial $5 entrance fee. All proceeds benefit the Red Cross' international team that is fervently working to help save lives and rebuild all that was lost in the Haiti earthquake. The Red Cross continues to send food to those in need; and given the most recent earthquake that struck Chile over the weekend, these donations are even more critical.
Laurel Park Racecourse, a long-time client of Elevación's, also partnered with the various media organizations in donating the venue, services and prizes for the event. Centrally located in Maryland between Baltimore and Washington, the racecourse was founded in 1911 and has seen many of the greatest names in horseracing, including Seabiscuit, Secretariat and Spectacular Bid. At present, Laurel is home to the second biggest day in Maryland racing: the Maryland Million.
The "Hola Haiti" concept was developed and coordinated by Elevación in conjunction with other Hispanic media leaders in the community. In addition to coordinating and naming the event, Elevación developed the creative branding treatment and made a corporate donation of $5,000 to the Red Cross for the Haiti relief effort.
Elevation (Elevación), Ltd. is a unique full service advertising agency based in Washington D.C., with satellite offices in NYC. Elevation opened its doors in 2002 and has earned international acclaim for its work on behalf of a distinctive blend of clients in consumer, social, political, and government markets.
###