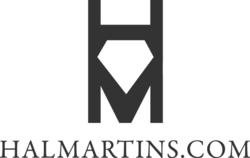 Sophia's Cure Foundation for SMA gets help from local watch and jewelry store.
Houston, TX (PRWEB) August 27, 2012
People who own expensive, collectible or vintage watches often do not wear them if at all; in cases such as this, many people find that an automatic watch winder is an ideal companion for self-winding watches because it simulates a person's wrist action, rotating the timepiece as if it were being worn and keeping it wound and ready to wear at a moment's notice.
With over 175 years of manufacturing expertise, Wolf Designs not only crafts great jewelry boxes, but also creates a wide variety of fine quality gift items and watch winders as well. Their patented technology and innovative product design in jewelry cases and watch winders, has made the company what is today — the market leader.
To help you store and maintain your treasured items, you can find Wolf Designs jewelry cases and watch winders displayed at Hal Martin's Watch & Jewelry store.
Hal Martin's Watch and Jewelry store is one of the largest pre-owned luxury watch stores in Houston, as well as the state of Texas. With over 225 luxury wrist watches on display, from used Rolex watches to Panerai watches to custom designed jewelry and watch winders, there is something for everyone.
On October 29th, 6:30pm – 8:30pm, Hal Martin's Watch & Jewelry store will be hosting a Trunk Show, along with Tal Barkel of Tal's Designs, Inc., who designs beautiful one of a kind jewelry. A portion of evenings proceeds will be donated to Sophia's Cure Foundation, a non-profit 501(c)3 public charity. It is our hope that our efforts will assist in further funding for clinical research towards finding a cure for SMA (Spinal Muscular Atrophy) also offering support to families affected by this disease by providing advocacy, awareness, education and support.
The invitation to the Trunk Show is open to the public and everyone is encouraged to attend this casual event. Feel free to browse the store's luxury watches, Wolf Designs watch winders, Tal's designs or just show support for Sophia's Cure Foundation. Lite food and drinks will be served during the benefit.